Podcast: Play in new window | Download
Subscribe: Google Podcasts | RSS
======================================================
FEATURE INTERVIEWS:
Dan Kahn and Jon Chase
The Inside Baseball of SEMA!
This week is a special Thanksgiving Special SEMA show with Dan Kahn and Jon Chase. This is a fun to listen to show with a couple great guys live from the show floor!
Interview #1 : It was a huge pleasure to sit down again with my friend Dan Kahn and do a "State of the Nation" style discussion on the topic of SEMA – both the trade show itself as well as the organization. Dan and I met each other years past and hosted a popular podcast called "Cars for a Living" for several years together. Today Dan's company "Kahn Media" is the PR powerhouse of choice for automotive aftermarket companies businesses.
He is heavily involved with SEMA and sits on the board of directors – and just a few hours after this interview he was suprprised to win the 2019 SEMA Person of the Year award! In this interview he explains his involvement with SEMA now and many  insights into one of the most interesting parts of this industry. The Battle of the Builders discussion itself is worth the price of admissions!
Check out Kahn Media at their website Kahnmedia.com
Interview #2 : Jon Chase of Hoonigan fame is another person I met years past at SEMA, thanks to the podcast . He himself has been a guest on our show – twice! The first interview was episode #159 where he talked about his dream job designing automotive toys for Maisto, as a designer for Muscle Machines. Later Jon was back on the show in episode 368 where he talked about his new dream job of Brand Manager and Art Director at Hoonigan.
He has also designed clothing, promotional media, and raced his '55 Chevy against Mike Finnegan's (a re-match is in the works). HOONIGAN is a huge success in our industry today and this was a full discussion on that as well. You can find out more at Hoonigan.com.
Thanks for the interviews Dan and Jon! 2019 was a great SEMA show!
-Rob Kibbe
======================================================
This interview sponsored by our pals at National Parts Depot –
your premier source for muscle car restoration parts!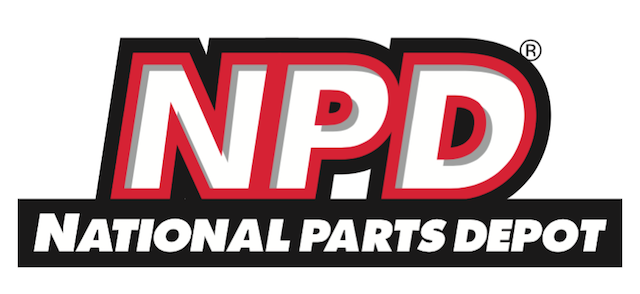 ========================================
Welcome Aluma Trailers!
Aluma Trailers has come aboard the TMCP network!! Are they crazy – or crazy like a fox? (Answer – they are not crazy.) Stay tuned for more details on this IOWA company that makes the worlds best aluminum trailer options for enthusiasts!
========================================
If you would like to know more about WyoTech you can check out the web page at WyoTech.edu or see the latest happenings on Facebook.com/WyoTech.
Wyotech has joined The MuscleCar Place as a supporting sponsor and we couldn't be happier about it! I firmly believe that the automotive trades especially have a very bright future.
========================================
Welcome Holley!
As announced – Holley has joined us as the official EFI source for Kibbe and Friends! Stay tuned for updates on the sweet sweet and authentic looking fuel injection that will soon go on #KibbeLee. Click the image above to hear Blane Burnett from Holley!