Podcast: Play in new window | Download
Subscribe: Google Podcasts | RSS
======================================================
FEATURE INTERVIEW:
Tommy Regan:
NASCAR Racing, Making TV shows, and Chasing Dreams!

This weeks interview is with Tommy Regan who has chased his dream of NASCAR and caught it. At age 39 he's just about to make his NASCAR Cup debut! Most people never chase the big racing dream, and needless to say I wanted to learn how he had made it to the top!
Tommy grew up in a California "horsepower family". During high school he and his brother would drag race a 1969 Camaro at Sonoma and around the streets. One day his dad asked if they wanted to check out Altamont Speedway. After that they started circle track racing for a couple years, until his dad got tired of blowing money on race cars. Needless to say, Tommy was hooked.
Years later, after finishing a marketing program and proving himself in the world of business, Tommy realized he had the knowledge and skill to accomplish his dream of professional racing. His extensive web and video production experience allowed a leverage into the racing world. He told me that he believed in his dream but surprisingly it was his doubting friends that he had to ignore the most. They were the first to try discouraging him from what he knew he could do, believing that they were helping. Tommy said there were many years of walking a fine line between chasing his dream and placating the people that were not encouraging him to do so.
Sponsorship is a major way of life in racing and Tommy knows it well. He told me his experience in marketing has allowed him to use his skills promoting his business and racing. He has made social media videos for businesses and helped them grow through racing in the K&N series. Recently he used those production skills to approach the Discovery Network and the Velocity channel regarding a reality show based on his transition into the NASCAR Truck series. He has produced and aired a full season of "Regan Motorsports" that started in September 2014.
In June of 2017 Tommy will make his NASCAR Cup debut driving the OSCARO Parts Chevrolet at Sonoma! OSCARO is one of the biggest online parts retailers in the world and offers OEM quality parts for nearly every make and model, shipped right to your house. They have backed Tommy in a huge way and is providing amazing fan experiences (like a trip to a NASCAR race, a go karting experience, and other things) to help promote Tommy and to engage with the fans. You can learn more about that on their website: https://www.nascar.oscaroparts.com
You can find out more about Tommy on Facebook.com/Tommy-Regan.
Good luck at Sonoman and thanks for the interview Tommy!
-Robert Kibbe
======================================================
This interview sponsored by our pals at National Parts Depot –
your premier source for muscle car restoration parts!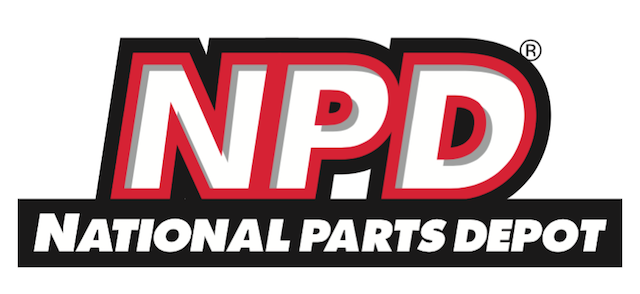 ======================================================
The Pro-Touring.com Update
with Larry Callahan!
Larry in Hawaii: The SEMA dinner is already into the planning stages for 2017. Larry said that Ben Hermance is working on this years shirt (no hints) and it will be very different than any before it.
'55 Update: Larry has been tinkering with the '55 and buying parts. He told me about the fuel injection system he has ordered for it and even has plans to to add catalytic converters. He also has purchased a beautiful radiator that seems more like a work of art than a basic cooling unit. Stay tuned for how these parts work and update 1950's technology into today's era.
Event : The Bowler Transmissions, Midwest Muscle Car Challenge included segments like the Top Speed Challenge, AutoCross Challenge and Shootout, and the Hot Lap Challenge. Top Speed of the event was 129 mph and set by Danny Popp. Larry and I cover many of the results from this event.
Ultimate Street Car Volunteers Needed: If you can help at an upcoming Ultimate Street Car event contact Larry.c@pro-touring.com It is a great way to get involved even if your car is not running.
As always Autocross and Pro-Touring events are featured at Pro-Touring.com
We're proud to say that this segment is sponsored by the fantastic muscle car and hot rod wiring supply company, Ron Francis Wiring, and we're very appreciative that they are our show sponsor!
Thanks, Ron Francis!
======================================================