Podcast: Play in new window | Download
Subscribe: Apple Podcasts | Google Podcasts | RSS
FEATURE INTERVIEWS:
Rick Schmidt – Ask Rick:
It is November and time to tie on our bibs and get ready for Thanksgiving Turkey, football, and another riveting Ask Rick segment were I ask him the tough questions!
Rick's Take on Thanksgiving:
First off, Happy Thanksgiving! I asked Rick what his favorite Thanksgiving traditions were. Mean = turkey, pie – pecan, and Drink = cocktail before dinner instead of win with dinner (or both).
Rick's Take on the 2023 SEMA show:
While Rick DID attend the SEMA 2023 show, this specific episode was recorded beforehand….so you'll hear some speculation on the future from the past. He always hopes he got to see a lot of his automotive friends and get caught up on not only business happenings but personal updates as well. In recent news, both GM and Ford were abselt in last years SEMA show, and while Ford has returned (in a significantly smaller role), just last week Stellantis announced they would need to bow out. They cited the ongoing UAW strike as the main reason, which was also the reason stated for pulling out of the LA Auto show in January as well. While it's hard to miss the OEM's at SEMA, Rick's position is unchanged that the value for exhibitors and attendees is different than an OEM and he doesn't see a significant impact one way or the other with these OEM announcements.
That said, what DID interest Rick was the recent news from Ford in regards to paising a 12-billion dollar investment into future EV development. We may learn at SEMA that the "all in" mantra for EV's in general (for more than Ford) is more than just a trend….
https://www.yahoo.com/news/ford-pauses-12-billion-ev-112626222.html
Ricks Take on Listener Questions:
From listener Todd McCarter: "No rush on this one but I was hoping you guys could talk about raising your daughters, specifically the teenage years parts.  I have a 7 year old and I keep getting little reminders that one day she isn't going to just be a kid anymore, she will one day turn into a teenager and I am terrified.  I can't be the only one that could benefit from the perspective of two guys whose opinions your listeners respect!"
Rick said buckle up and enjoy the ride. It is going to go by faster than you know and you need to pay attention and spend time with your kids before they move out of the house and on to a life of their own.
$15K to Grandma's House for Thanksgiving
Unload it after Thanksgiving, can't lose money, gives you something to talk about anyway!
Car #1:
https://www.hemmings.com/auction/1983-lincoln-mk-6-saint-paul-mn-408521
Car #2:
https://www.hemmings.com/auction/2003-mercury-marauder-eagle-rock-id-637119 
One 80's-90 era's GM Specialty Car to Buy, Fix, and Flip?
Gotta get the best ROI – purchase price irrelevant.
Car #3
https://www.hemmings.com/classifieds/listing/1983-oldsmobile-hurst-plano-tx-2723740
Car #4
https://bringatrailer.com/listing/1987-buick-grand-national-179/ 
"Dallas Kibbe Under $10K or Bust "A Ray of Hope" Specials?:
Car #5
https://www.cars.com/vehicledetail/8ddc6729-3f68-4849-8f22-5bce3473857d/
Car #6
https://www.cars.com/vehicledetail/51a51cfd-b271-444a-ad4b-9d77233765c0/
You can find out more about NPD at the website National Parts Depot, or on social media via Facebook.com/ NationalPartsDepot or on Instagram.com/npd_nationalpartsdepot.
Thanks Rick!
-Rob Kibbe
======================================================
This interview sponsored by our pals at National Parts Depot – your premier source for muscle car restoration parts!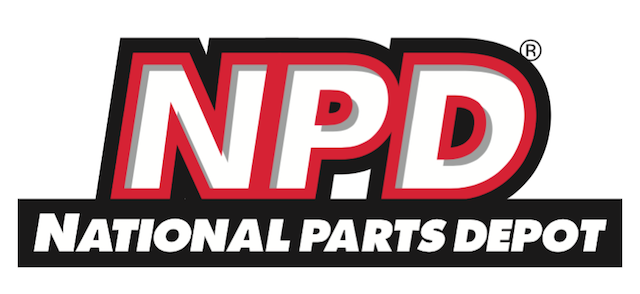 ======================================================
This episode also includes the return of the  Vintage Air Summer Special!  Vintage Air are the inventors of high performance air conditioning, and provide systems for Street Rods, Muscle Cars, and Classic Vehicles.
More info is available on the website as well!
======================================================