Podcast: Play in new window | Download
Subscribe: Apple Podcasts | Google Podcasts | Stitcher | RSS
FEATURE INTERVIEWS:
Rick Schmidt – Ask Rick:
It is September and football is back!!! It is also time for another riveting Ask Rick segment were I ask him the tough questions that not everyone wants to hear. As always Rick delivers sage advice and wisdom founded in years of buying and selling classic vehicles. When it comes to cars as investment, possibly a with a great ROI, Rick has strong opinions and advice here. Can it be done? Short answer; yes! Should it be done? Long answer……maybe.
As with all things, it depends what you understand and where you can make your gain on the purchase of the car initially. For Rick and his dad, their collection has immense value today of course, but every car in inventory was chosen for it's specialness to the Schmidt's not as a hedge on a great investment. They chose high quality low mile original cars and didn't just stick to muscle cars. Their collection has many examples of unique rare American cars that have less than 1000 miles (think Rivieras, Eldorado's, and Lincoln's).. Some have interiors with the delivery plastic still in place! Others are beautifully restored treasures. Today, it's paid off. Technically, it could payoff if they ever chose to sell….which they almost never do!
Rick's Take on Classic Car Investing:
Recently I had the opportunity to help a local gentlemen sell a car that they had held on to as a a "member of the family" for years. It was a bright red '72 Mustang convertible with a white top and white interior, a 351 2-barrell engine and an automatic transmission. He had purchased it from the local Ford dealer in the late 1970's and the Ford dealer had bought it for his wife as a toy to drive on sunny days. It had never been driven in the snow!
He was most interested to understand it's value, given it's great condition and long standing history of TLC. I drove it and reviewed it myself and with just over 40,000 miles on the car it felt like a brand new Mustang. The doors fit perfectly, the A/C blew cold, it started with the tap of the key, and every single feature in the car (except the clock) worked! The paint was original, the original spare was still in the trunk holding air, and it was clearly an honest Mustang. Here in the Midwest cars like these are unicorns! Naturally the owner, knowing their retirement would require a downsize, wanted to understand its value and were to sell it for the best return. I asked Rick to take a look at some photos and give me his honest opinion.
In today's age of high visibility auctions showing million dollar examples of similar vehicles it is easy to believe that a clean example of a more normal model must also be worth a high value. I asked Rick in this case what this great low mileage Mustang could be worth and the answer was a little disheartening. While still a decent price, it was not going to be the next auction wonder story and was vertainly not a 6-figure car. It wasn't even a $50K car. Rick pegged it as a very nice and honest car, but a $35 to $40K car at best. We both agreed that it would need to go to auction to command a potentially higher price. In the end the owner did sell, for $37,500. We believe that both but the buyer and seller won on the deal.
Rick pointed out that he gets multiple offers on vehicles such as this one every year and each time the seller thinks they have the vehicle everyone dreams of owning. In reality the 1972 and 1973 Mustang were purchased and held on to by car lovers back in the day because they knew these were the last era of large gas loving, fast driving muscle cars as the gas crisis loomed. More than normal numbers of convertible Mustangs were purchased and stashed as a time capsule and investment to be enjoyed into the future in the time of tiny, under powered Mustang II's.
So what kind of vehicle would someone look for now to buy and hold, or invest time and money into cleaning up and preserving? There are many cars that Rick has targeted over the years that were outside the mainstream of normal muscle car collecting that are finally starting to gain value. These are the not so well known "Mustang, Camaro, Charger" badges but still a great performer or road warrior that a car collector could love and enjoy in its own right. He gave one example of the Dodge Viper as a vehicle that is starting to gain value and "blow up" in the market as the big engine vehicles are once again targeted and being phased out by the manufacturer.
Rick's Take on This Month's eBay Cars:
For the eBay car picks I wanted to find some cars that were all under $10k at the time and an additional stipulation was that the car could not go over the $10k at the end of the auction. I wanted to know which one Rick would pick. The choices were a 1968 Chrysler 300 convertible, a 1991 SAAB 900i, and a 1963 AMC Rambler 550 four door. The Chrysler 300 was the most aesthetically pleasing vehicle and Rick figured it would top out over the price range and end around $12k. The SAAB while having it's own cult following for the distinctly SAAB body lines, it just was not something Rick could see himself owning . It was also was nice and new enough that he figured it would also end over the targeted cost. This set of cars and the sub $10k rule pigeon holed Rick into picking the last vehicle which was a four door Rambler would be the only one of the three that met the requirements.
If you follow the links below you will find out that Rick was right on the money as to what he thought the auctions would end at. At the end of the day the Rambler was the only one below the $10k price mark. From an investing point of view, all of these vehicles are up in value and the general market is good for classic cars.
No Reserve: 1963 Rambler Classic 550 4-Door Sedan 287 3-Speed
Rick's Take on Dallas Kibbe Car Search:
For this months Dallas's Car Search I found three of my dream cars but based the results on insurance costs. The vehicles were a Corvette, a Trans Am , a Toyota Tacoma and a 1987 Porsche 944, Out of all of these vehicles the Corvette was the cheapest to insure!
Rick believes that statistically Corvettes are owned by older retired people or maybe a younger person that has most of their savings put into the vehicle but either way it is not an abused vehicle with high accident rates. All three cars are cool and Rick was still leaning towards the Porsche or 'Vette over the Firebird simply based on the quality of the build. The higher end cars have higher end build tolerances where the F body was a lower end performance car with a statistical history of being beat on more than the higher investment vehicles.
You can find out more about NPD at the website National Parts Depot, or on social media via Facebook.com/ NationalPartsDepot or on Instagram.com/npd_nationalpartsdepot.
Thanks Rick!
-Rob Kibbe
======================================================
This interview sponsored by our pals at National Parts Depot – your premier source for muscle car restoration parts!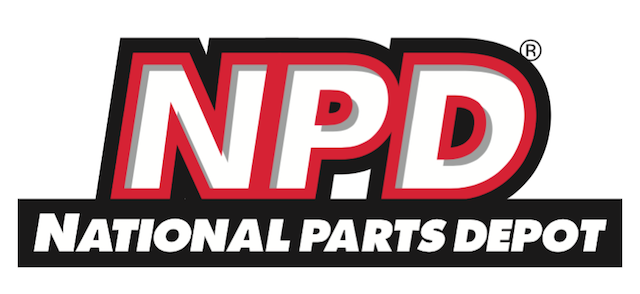 ======================================================
This episode also includes the return of the  Vintage Air Summer Special!  Vintage Air are the inventors of high performance air conditioning, and provide systems for Street Rods, Muscle Cars, and Classic Vehicles.
More info is available on the website as well!
======================================================
1972 Mustang Gallery: