Podcast: Play in new window | Download
Subscribe: Apple Podcasts | Google Podcasts | Stitcher | RSS
FEATURE INTERVIEW:
2023 RoadKill Nights Special – Part Deux!
This special bonus episode on The Muscle Car Place is brought to you live once again from the streets of Pontiac, Michigan! Our journeyman reporter Scott Stap was roadside at Woodard Avenue where the streets were closed and setup for LEGAL street drag racing at the annual RoadKill Nights event, presented by Dodge. Every year this event brings action, excitement, and new automotive experiences to Michigan (and visitors from other Midwestern states) automotive enthusiasts!
This episode is from "press day" where grudge match racers were introduced to reveal their drag race cars. Friday was a media only event and Scott was able to get his recorder and microphones in to talk to more Dodge insiders for a behind the scenes look at how the "donuts" of a muscle-car-loving OEM are actually. This was before Roadkill Nights opened to the public and there were a lot of people to talk to in a short period of time. He talked to old friends that have been on the show before as well as interviewing new guests that provided different angles and aspects of how Dodge designs and sells new muscle.
Jeff Gale – Chief Interior Designer for Dodge and Chris Piscitelli – Head of Exteriors for Dodge: Jeff and Chris work well together and discuss the interior and exterior vehicle concerns on an almost daily basis. It was exciting to hear the passion each hold for old cars as well as the new vehicles they are creating for us to drive into the future. Many design cues and textures are pulled straight out of the history books of the cars we, and they, love to drive. The duo discussed the new all electric Changer Banshee concept car and the design work that went into it to make it a rolling work of art. Chris talked about the iconic grille and how it came to be that an electric car just had to have an air intake on the front. Not all exterior features are driven by wind tunnel design but it still has to function well and maintain a low drag coefficient. Jeff pointed out the interior features inspired by previous Chargers and modernized to fit the carbon fiber and digital build of the car. He said that the flat floor pan of the electric drive train opened up a lot of opportunities in interior design and his team was able to really make use of the space.
Matt Salazar Direct Connection Product Planner: Every hot rod and muscle car needs high performance parts. Dodge created the Direct Connection division specifically to provide horsepower to its customers way ack in the 70's and held speed lovers attention up through the 80's. Dodge resurrected the brand and implemented it through Power Dealers to make sure it had the launch it deserved. In this years Grudge Match drag race the builders were able to pick up the engines they used at these power dealers to showcase the ease of interacting with these horsepower specialists. Many new programs look to add power and performance to even brand new vehicles by purchasing add ons through the Direct Connection network. Matt was very excited about the future of Direct Connection and says that the network will grow in the future.
Matt McAlear SVP, Dodge SRT Global Sales & Marketing: Scott sat down with Matt to discuss the ending of an era and the marketing of the last of the Dodge V8 vehicles and the impact of Roadkill Nights on sales and marketing. The increased attention to Roadkill Nights and the shear number of attendees makes this an marketing dream and Matt said it would generate content for the whole year from this one event. They are able to showcase the fun and adrenaline of muscle cars and display the current offerings directly to the people that are interested.
If you would like to know more about Dodge and the Last Call vehicles or watch for future reveals you can check it out at Dodge.com or at DodgeGarage.com. You can also follow Jeff Gale and check out his great muscle car content at Instagram.com/jeff__gale  or see Chris Piscitelli's projects or some of his cool designs at Instagram.com/piscitellidesign.
Thanks Dodge!
-Rob Kibbe
======================================================
This interview sponsored by our pals at National Parts Depot – your premier source for muscle car restoration parts!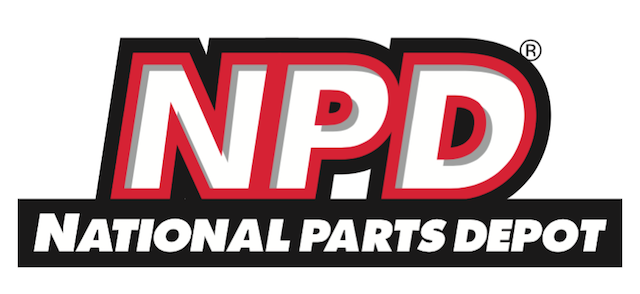 ======================================================
We're proud to say that this segment is sponsored by the fantastic muscle car and hot rod wiring supply company, Ron Francis Wiring, and we're very appreciative that they are our show sponsor! Thanks, Ron Francis!