Podcast: Play in new window | Download
Subscribe: Apple Podcasts | Google Podcasts | Stitcher | RSS
FEATURE INTERVIEW:
2023 RoadKill Nights Special!
This special feature episode on The Muscle Car Place is brought to you live from the streets of Pontiac Michigan. We were road side at Woodard Avenue where they closed the road and setup a drag strip for the event called RoadKill Nights. Every year RoadKill nights brings action, excitement, and new automotive experiences to Michigan (and other midwestern states) automotive enthusiasts. This year was no exception!
The main difference in the event this year was that they moved  North from its typical M1 Concourse location up to one block off from Downtown Pontiac. The car show was actually held on the streets of the famous southern Michigan town. This made the main event area a little tight and the Thrill Ride cars were ALWAYS sideways. As a result the ride itself was shorter but it was still a great event for 2023.
Our on the scene reporter Scott Stap was lucky enough to catch up with some old friends from Dodge and Stellantis who were on the "inside" track of all of the outgoing Chargers and Challengers. He also got some insight on the new Charger (electric) to come. That said, this was the final chance to talk about Dodge's outgoing Last Call vehicles.Enjoy!
Ashton Munoz, Dodge Challenger & Charger Brand Product Manager: Ashton has been on the show multiple times in the past and is always exciting to talk to. He is in charge of the outgoing Last Call vehicles and was able to give a lot of insights as to the historical significance of these models regarding what highly recognizable vehicles they are based on as well as how they are going to carve their own place out in history. He pointed out many of the actual high performance upgrades these cars actually have that make them the vehicles to own now and in the future. He spoke about his new position with the electric vehicles coming put and he thinks Dodge will do very well at putting it's brand and hot rod stamp on the new electrified offerings.
Fernando Fernandez, Product Brand Manager for Hornet: Fernando sat down with me to discuss one of the only new vehicles to come out recently and it is an SUV. The Hornet is an electrified vehicle but is not your typical hybrid. He told me many times that in order to be a Dodge it needed to have high performance aspects that specifically identified it as such. The R/T badge gets more torque and horsepower with a smaller engine and electric motors. Fernando did let us in on a boost feature in the Hornet that allows for 14 seconds of increased power that can be used at stoplights as well as on the highway to get past someone a bit faster. Dodge was offering test rides in the Hornet at the event so we asked if this feature were available on the test rides and it sounds like it was.
Jim Wilder, High Performance Vehicle Specialist Manager at Stellantis: Jim is a great guy to talk to about specs and horsepower. This interview was a deep dive into the development of the Demon 170 and how they not only made it go fast but they designed it to last well into the future. They push the limits of current production and did some firsts including HIP, Hot Isostatic Pressing of the and replacing all of the bolts in the drivetrain to keep things from moving around under extreme loads. Jim talked about the reveal of the Demon 170 in Vegas where they dropped it on to a racetrack from a helicopter and apparently he was supposed to be inside of the car. I think he is relieved that he wasn't but admits it would have been epic if they could have pulled it off. I am glad to say it was epic anyway and it will be talked about for years to come.
Justin Chizek, Dodge Charger Brand Manager at Stellantis: Last year Justin was obviously hiding information about vehicles that were revealed less than a week later in a series of reveals known as Last Call. I caught up with him trackside to get more information about the Last Call versions and he was very excited to do so. He talked about the Swinger and how the history and colors really pop on the new bodies. Justin pointed out that the Swinger in the past was a Dart but the Demon also was not a Challenger then either. The precedent had already been set so he felt liberated to be able to bring these old name plates and badges back to life and spectacular fashion. Just looking down the row of Last Call vehicles brings back memories of rows of muscle cars at dealerships in the sixties and seventies and that is exactly what Dodge wants you think.
Ryan Nagode Head of Interiors of all North American Products and Chris Piscitelli – Head of Exteriors for Dodge: With the sounds of racing in the background I talked to Ryan and Chris to hear about how the interior and exterior designers worked together to design a complete cohesive vehicle that makes the heart race when people experience them. Chris talked about the styling and the need to have people love the products that Dodge is building. The Demon 170 was also brought up as an example
If you would like to know more about Dodge and the Last Call vehicles or watch for future reveals you can check it out at Dodge.com or at DodgeGarage.com. You can also follow Ryan Nagode at Instagram.com/nogo05, Chris Piscitelli at Instagram.com/piscitellidesign or even check out this great background story on Jim Wilder at DodgeGarage.com/confessions-of-an-srt-test-driver-part-one.
Thanks Dodge!
-Rob Kibbe
======================================================
This interview sponsored by our pals at National Parts Depot – your premier source for muscle car restoration parts!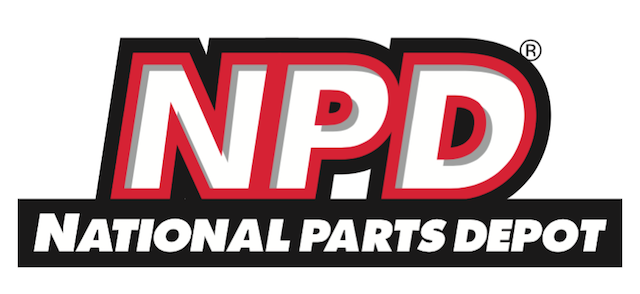 ======================================================
We're proud to say that this segment is sponsored by the fantastic muscle car and hot rod wiring supply company, Ron Francis Wiring, and we're very appreciative that they are our show sponsor! Thanks, Ron Francis!