Podcast: Play in new window | Download
Subscribe: Apple Podcasts | Google Podcasts | Stitcher | RSS
FEATURE INTERVIEW:
Jason Chandler – How AMD Makes Brand New 50 Year Old Metal…for Everything!
This week on The Muscle Car Place is a great interview with Jason Chandler, Director of Marketing at Auto Metal Direct (known in the industry as "AMD". As of late I noticed that AMD had released some of the "un-ob-tanium" parts for '68 and '69 Charger restorations, nearly to the point that a person could build an entirely new car from scratch. This peaked my interest, so I asked Jason for the details. It turns out that you nearly could build one of those cars now…..as well as a few others (and trucks), all from new metal! '69 Camaros and Square-body Chevy trucks are both good to go, and a few others are close as well. I needed the details!
Jason started his work career in the mail order industry and crossed paths with many people in the Mini Trucking industry. As a young gear head he built mini trucks that were slammed to the ground and totally custom. He admits he never got his hands on anything "classic" but that has all changed now. He got into AMD about five years ago when a friend told  him about an opportunity at the sheet metal mecca and has been loving it there ever since!
In 2007, Mark Headrick, the founder of AMD, saw the need for quality steel replacement panels for MOPAR vehicles that he was unable to buy at the time. He knew it would be hard and he had to start out by raising money selling the panels he could get quick and then reinvest into the panels he wanted. He spent a lot of time selling at shows and advertising his new company as the place to get quality stampings. Mark has grown the company from selling out of his trunk to what it is now headquartered in a huge 310,000 square foot facility. He now offers almost enough parts to build complete vehicles so any rusty wreck can be brought back to better than new condition.
Everyone has a favorite car that they love  to see and dream of owning but for some people this is not always the cookie cutter Mustang, Camaro, Challenger options available now. Some people want the odd or less seen vehicles that are still out there but not as popular. AMD has to always ask what do the customers need and want? What vehicles are the ones that are worth putting money into for high quality body panels and still get a return on the investment.
I asked Jason what it takes to release new sheet metal to the market and the financial concerns in the investment. He said that AMD has to be at the forefront of what is popular since it takes so long to develop new products. They wants a great quality stamping the first time out so this takes extra effort to do research and get it right. This means that they have to be developing panels for the "popular" car before it actually becomes popular. AMD has invested heavily into computer design and production tools so they can react faster in the future as well as building state of the art production facilities to make the parts and ultimately make dreams come true.
When you have to invest a lot of money and effort into the production of a part you don't chase products that are already produced elsewhere. Jason explained the "X" parts system which are items AMD has found to be in production by another manufacturer and live up to AMD quality standards. This allows AMD to focus on producing new parts and not duplicating others efforts and still offer a full selection for the most vehicles. This also means that they are able to offer the most pieces for the popular cars while still working on the next big thing vehicles like Ford Galaxies, Fairlanes, and Torinos or products like 60-87 GM trucks and 73-79 Ford trucks.
If you would like to know more about AMD or buy some new sheet metal for your favorite ride, you can check out their website at AutoMetalDirect.com. If you want to see what AMD is up to you can follow along at Instagram.com/autometaldirect or on Facebook.com/AutoMetalDirectAMD. If you want to watch some top notch videos and interviews check them out at YouTube.com/@autometaldirect.
Thanks Jason!
-Rob Kibbe
======================================================
LISTENER LETTERS:
Rob,
A few years ago I shared with you my goals and plans for my Tesla powered 1940 Chevrolet.  Well, after a lot of work, set backs, and strange gremlins, I finally got to the track this summer.  I put together a video summarizing the track test, and wanted to share it.  https://youtu.be/wnPICDZmv3M
There is still a lot of work to do.  As with any project car, now that its on the road and at the track, I've found all sorts of new issues and upgrades that are needed.  I'll be running Hot Rod Drag Week this September, which will really put it to the test.
Thanks for the great podcasts,
Paul Mangelsdorf
Make sure to check out Paul's You Tube channel at YouTube.com/@MangelsdorfSpeed
Thanks Paul
-Rob Kibbe
======================================================
This interview sponsored by our pals at National Parts Depot – your premier source for muscle car restoration parts!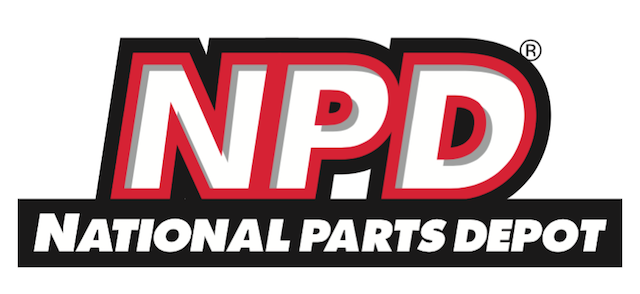 ======================================================
We're proud to say that this segment is sponsored by the fantastic muscle car and hot rod wiring supply company, Ron Francis Wiring, and we're very appreciative that they are our show sponsor! Thanks, Ron Francis!