Podcast: Play in new window | Download
Subscribe: Apple Podcasts | Google Podcasts | Stitcher | RSS
FEATURE INTERVIEWS:
Rick Schmidt – Ask Rick:
It is August and time for hot August nights and some of the greatest car shows ever! Thousands of people will dig out their cherished vehicles this month and attend massive gatherings such as the Woodward Dream Cruise. When you get that many people in once place accidents will happen and you need to make sure your insurance is correct. In this edition of Ask Rick, I inquire as to what insurance Rick uses and how he knows it will cover his needs.
Rick's Take on Classic Car Insurance:
A listener sent in a question regarding classic car and specialty car insurance and wanted to know Ricks experiences with buying policies for his 200-plus sized collection. Does he buy in bulk or is each car insured on its own merits? Rick has a policy for all of his cars and each car is called out and is valued individually and independently. That being said, the insurance company knows that Rick is not able to drive all of his cars all at once and so the policy is priced where only one or two cars on the road at a time is less of a risk.
Rick gave an example of the insurance companies valuation of one his cars that – because of increasing values – needed to be increased (a Ford GT). At first Rick disagreed, but after doing some research realized that it had indeed increased significantly. He agreed to update the policy accordingly.
Several years ago though Rick had an opposite experience. He bought a brand new Saleen Mustang which Saleen converted into a fire breathing V8 monster in their shop using brand new V6 cars from Ford. When the insurance pulled the VIN on the car however, it read as a lowly V6….and was therefore not identical to what Rick wanted to have covered. The agent was able to write a special policy that valued the car at the actual value regardless of blue book or VIN calculations. This stated value policy was surprisingly affordable and not actually any higher than the other vehicles.
When asked how Rick knows the insurance he has will cover his collection, he stated the simple answer of "read the policy". Don't take your friends word on it. Don't take the internets word on it. Don't even take the insurance agents word on it. Read the policy yourself and make sure you agree with everything in it. It make take extra time to do this but if you do not it could cost you your car in the end.
I asked Rick which insurance company he used and he said he has had amazing track record with Chubb Insurance and the policies meet all of his requirements. They have made adjustments and accommodations that come with owning such a large and vastly varied collection. There are many insurance companies out there catering to the collector car market though and it is up to the customer to make sure the policy fits their needs.
Rick's Take on This Month's eBay Cars:
For the eBay car picks I wanted to find some cars that were off the beaten path for Rick to see what his reactions to them were. The first pick was a 1978 Plymouth Super Coupe. It is an obviously cheesy 1970s Mopar offering but also very rare! The addition of a 360 V8 power plant in the era of smog and small engines also lends a lot to this offering. Rick pointed out that this is one of those cars where you will see it once and probably never see another again.
The next vehicle is a 1977 Ford F-250 pickup. Rick said he has trucks obviously but is not interested in driving them into town without a reason to. He likes the agileness of a hot car and the ability to get in and out of places with out a hassle.
The last is one I knew was on Ricks list of cars to just own and enjoy, a 1976 ElDorado convertible. Designed solely for driving and enjoying life on the road.
https://www.ebay.com/itm/334949130124?&_trksid=p2041548.m738
https://www.ebay.com/itm/195875903092?&_trksid=p2041548.m738
https://bringatrailer.com/listing/1976-cadillac-eldorado-convertible-10/
Rick's Take The Vehicles of Dallas's $10,000 Car Search:
School is actually less than a month away and a vehicle still has not been purchased for Dallas. It has been a lot of fun searching for cars and asking Rick what he thinks about them. The cars are affordable and the insights are amazing. I think I will have to figure out another car search after this one is done.
The three cars I found for Rick to check out this month were a 1999 Pontiac Trans Am, a 1983 Toyota Celica Supra, and a 1984 Honda Civic CRX. The choices were polarizing with a very striking reaction to the Honda CRX that reflected some of Rick's high school years.
The Firebird seemed to be a good choice though, even sporting a brand new convertible top. The only drawback for Dallas is there was no stick shift!
The last choice made the most sense in a Supra having great looks, Swiss watch reliability, and a sporty driving style.
https://bringatrailer.com/listing/1983-toyota-celica-supra-2/
https://bringatrailer.com/listing/1983-toyota-celica-supra-2/
https://carsandbids.com/auctions/rkx6qXaO/1984-honda-civic-crx-15
You can find out more about NPD at the website National Parts Depot, or on social media via Facebook.com/ NationalPartsDepot or on Instagram.com/npd_nationalpartsdepot.
Thanks Rick! -Rob Kibbe
======================================================
This interview sponsored by our pals at National Parts Depot – your premier source for muscle car restoration parts!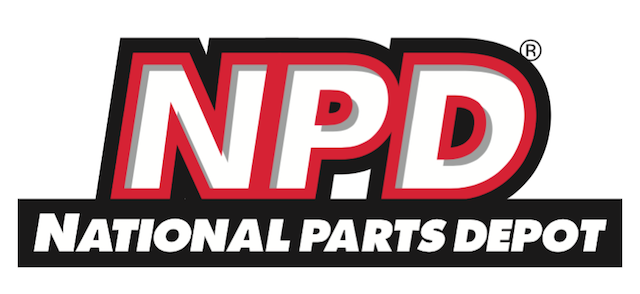 ======================================================
This episode also includes the return of the  Vintage Air Summer Special!  Vintage Air are the inventors of high performance air conditioning, and provide systems for Street Rods, Muscle Cars, and Classic Vehicles.
More info is available on the website as well!
======================================================