Podcast: Play in new window | Download
Subscribe: Apple Podcasts | Google Podcasts | Stitcher | RSS
FEATURE INTERVIEWS:
Mike Good — The Science of Dynamat:
This week on The Muscle Car Place is with a great industry insider Mike Good, the CEO of Dynamat! I enjoy learning about the science and history of brands that I have used before, an Dynamat is one I've used numerous times for numerous reasons. I always new it to be in the sound deadening space because all of the guys in my high school used it in their "thumper" cars with the huge stereos. I've used it for different reasons on my cars; specifically heat abatement (headers are hot). This was my chance to learn the brand and the tech in one shot!
Mike has a long history of business leadership at the executive level across a number of different genres, even academia. He was previously the CMO of FinishMaster (automotive paints) and started a communications company that was really good at tracking things through software and GPS. He has been interested in cars his whole life and has been in the industry for decades. Today he's proud to be the leader of Dynamat, a place that can tinker with car products (and other things) day in and day out.
Dynamat was created in the 80's by Scott Whitaker with the intention of quieting the interior of his vehicle for a lower sound floor and make it feel like a newer more expensive car. Quality sound deadening is one of the hall marks of an expensive high end car and Scott wanted that for the vehicle he had put so much work into. He went though numerous iterations of design and materials until he decided on the original formulation. He then discovered that there was a market for his creation and thought he could sell it to help other people quiet their cars. Scott founded Dynamat in 1989 and started marketing his product to car and audio enthusiasts. Dynamat has continued to develop and refined their product line ever since.
The word Dynamat became synonymous with aftermarket sound deadening and more of a verb meaning to apply insulation to a car (ex. Kleenex = tissue). Scott grew the company to become the undisputed leader in the segment over thirty years. Three years ago Scott was looking to finally step down and leave his legacy in highly capable hands to see it grow and expand even more. Mike had known and been friends with Scott for years and this made the transition even better and easier for both of them. Of course Mike has known Dynamat and used its products before so he was well acquainted with how it worked and the many things it was capable of. Once he accepted the position he hit the ground running and has enjoyed the work ever since.
As Mike shared with me, one of the coolest kits Dynamat had (that I was somehow completely unaware of) are their "Custom Cut Kits." Effectively, if you want to buy a kits that was premade and cut for your specific car, they likely have it (think WeatherTech floor mats). While not every muscle car in the world has a kit (yet), many of them do including Camaro, Mustang, Corvette, Chevelle, and a slew of MOPARS.
Like all great products, there are additional reasons to use Dynamat in situations not initially thought of when the product was created. One of the additional benefits of applying an insulating material to your cars floors and ceilings is that it will also keep the heat outside and separated from the cool air inside for increased cabin comfort. Heat from the road and hot exhaust systems are reflected back out of the vehicle keeping those in the car more comfortable. Another notable example Mike gave me was under the cover of a generator enclosure. Dynamat on the inside of the lid helps keep the noises down when the engine is running and protects the hearing of those around the unit.
If you would like to know more about Dynamat or see where they may be next, you can follow along at Facebook.com/Dynamat1 and on Instagram.com/dynamat_official. You can also watch informative installation videos from Dynamat or from great TV shows at YouTube.com/@dynamat855. Of course you can go to Dynamat.com and find out more about their extensive line or products and new items you have not even heard of yet.
Thanks Mike!
-Rob Kibbe
======================================================
This interview sponsored by our pals at National Parts Depot – your premier source for muscle car restoration parts!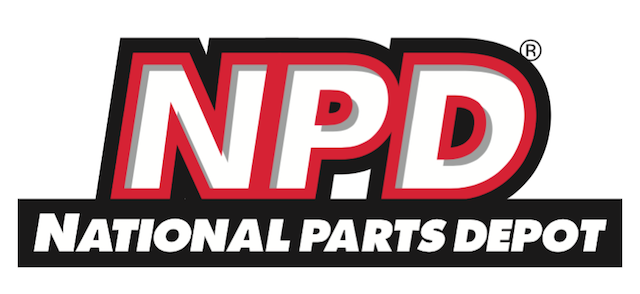 ======================================================
We're proud to say that this segment is sponsored by the fantastic muscle car and hot rod wiring supply company, Ron Francis Wiring, and we're very appreciative that they are our show sponsor! Thanks, Ron Francis!