Podcast: Play in new window | Download
Subscribe: Apple Podcasts | Google Podcasts | Stitcher | RSS
FEATURE INTERVIEWS:
Rick Schmidt – Ask Rick:
It is July and and time for all of the great summertime activities like fireworks, trips to the beach, and summer car shows! This month the show went completely off the rails from what was planned but that is a great thing for YOU! We covers many great topics from best car detailing practices, to when is a great to to delegate work, and even touching on why the 1984 Toyota Celica GT is such a great car. Stay tuned and listen in as Rick speaks the truth in no uncertain terms about the topics you love to ask to hear.
Rick's Take on Learning How To Work:
This show took a sideways turn right off the bat but captured some great history about Rick and also teaching a life lesson to our younger listeners. You have heard the old adage "Work Smarter Not Harder" and Rick was able to cement that idea home with his early work history. He started out in a very long, very hot and sweaty shop doing all of the things a young kid does in a garage. He did the odd jobs and clean ups but really stated to show what he was good at in the detailing bay. He found ways to be fast, efficient, and thorough in his work detailing cars and any incoming work was instantly sent to him. He got good at cutting through the bulk easily and then focusing into the problem areas and getting the job done.
While he was finding the work interesting young Rick really did not like the heat and sweat in that stuffy shop but at the same time realized the opportunity for a little side hustle. The were many chances to do detail work at home and pocket extra cash but eventually the side hustle turned into the main gig and Rick found he could make more money in a few hours on the weekend than his friends did flipping burgers all week. This attitude of being efficient has helped him the rest of his life, running the biggest restoration parts supplier while making sure things run smoothly and simply.
Rick's Take on Detailing Show Cars:
Ricks work as a young man, and also detailing one of the largest collections of active show cars has taught him a few truths about cleaning and maintaining. He has watched people extol the virtues of many various products and still firmly believes in simple is better. "Wash the car, polish the car" and then get on to the details.
On the interior he strongly urged listeners to only use a product as strong as it needs to be. Deep cleaning and harsh cleansers take their toll on the cloth and materials used in vintage cars and if you want to make them last as long as possible then you need to be gentle and only clean them as much as absolutely needed.
The same goes with the paint on a car. Excessive polishing and rubbing takes layers off the paint. Often a simple washing and waxing with quality products will do everything you need to present your car in its best light. Rick pointed out that he has had many cars win huge shows such as Amelia without all of the products and excessive cleaning he sees done by professional detailing services.
Rick's Take The Final Rounds of Dallas's Car Search:
It is getting closer to the school year starting and Dallas really does not want to be seen driving moms mini van. Rick has been a fun person to review cars with, under the criteria that we need to: 1) Stay under $10,000, 2) Have hidden headlights, and 3) Be a stick shift.
This time around we reviewed a Porsche 944, a 1984 Toyota Celica, and a Mitsubishi Starion. You'll never guess which one he loved the most…..but he said to go with the Toyota and don't looks back! (It ended up selling for $11K…..)
You can find out more about NPD at the website National Parts Depot, or on social media via Facebook.com/ NationalPartsDepot or on Instagram.com/npd_nationalpartsdepot.
Thanks Rick!
-Rob Kibbe
======================================================
This interview sponsored by our pals at National Parts Depot – your premier source for muscle car restoration parts!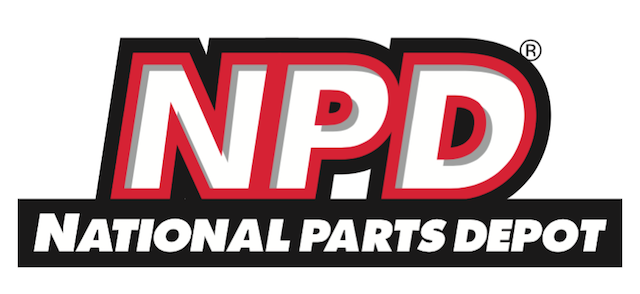 ======================================================
This episode also includes the return of the  Vintage Air Summer Special! 
Vintage Air are the inventors of high performance air conditioning,
and provide systems for Street Rods, Muscle Cars, and Classic Vehicles.
More info is available on the website as well!
======================================================