Podcast: Play in new window | Download
Subscribe: Apple Podcasts | Google Podcasts | Stitcher | RSS
FEATURE INTERVIEWS:
Todd Liebelt and his Amazing Speedtech Equipped '65 Chevelle!:
This week on The Muscle Car Place is an extra "4th-of-the-month" bonus episode that I simply could not wait until next month to share! I spoke with Todd Liebelt who not only races autocross (as I like to do) but has built an almost identical in appearance Chevelle to mine. I say almost because Todd was able to make the changes in his car, that after years of ownership I now wish I had made to mine. Our paths have never crossed before, but somehow we have generated two cars that are certainly really close siblings!
Ten years ago I made some decisions on how to build my Chevelle. Since the car has been built I have had some great driving opportunities but I have wondered how it would have been if I had built it just a little differently. Specifically, I've always been curious about the chassis and if it would have been better to go with a full replacement instead of (as we did) modifying the factory GM frame and then adding great bolt-on suspension options on.
I also wonder how would it have handled on the track if I had bigger tires, especially up front where I've run out of grip time and time again? Well, luckily for me I have been presented with the unique opportunity to talk to Todd who has an almost identical car ….except that he made the choices I did not and has the inside scoop on if it was worth it. Basically, by speaking with Tood I have the chance to go back in time and learn what the "other path not taken" would have been like (and if I should take it now).
The Extreme 65 Chevelle is Todd Liebelt's ten year project that he put a lot of love and effort into. Todd has always loved the Chevelles but has had numerous other classic rides including an El Camino and a 70's VW Rabbit. This Chevelle was to be his play toy for cruising the boulevards of Northern California but somewhere along the line it became a little more extreme.
During his internet research he created an account on the relevant forums and started looking into options for building his car and headed down the rabbit hole of Autocross modifications.
Todd then created spreadsheets to help him compare financial options and determine if it was really worth the money to get a full replacement on the frame or just swap out suspension parts. In the end the cost to do a full chassis swap was higher dollar-wise….but functionally couldn't be beat. He pulled the trigger and decided to go with a Speedtech Performance Extreme Chassis and he is loving the results. Todd is able to fit 315 series tires in the front and rear of his car for ultimate grip.
He shared with me that he is even planning on putting bigger wheel tubs in the back so he can fit even bigger tires if he wants. The frame has shown great handling characteristics on the track and Todd admits, it is not just his driving ability that is making it fast!
Todd is looking forward to attending many racing events in the future with his family and getting better at driving. He said he is doing what he can to make his times better and improve as a driver. If you want to follow his progress and see what he is up to you can check him out at https://www.instagram.com/extreme65_chevelle/.
I am looking forward to getting our cars together for a face to face comparison.
Thanks Todd!
-Rob Kibbe
======================================================
This interview sponsored by our pals at National Parts Depot – your premier source for muscle car restoration parts!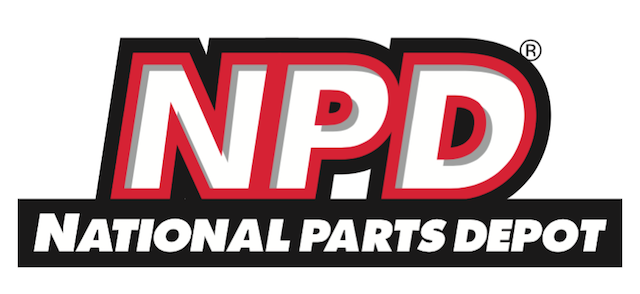 ======================================================
We're proud to say that this segment is sponsored by the fantastic muscle car and hot rod wiring supply company, Ron Francis Wiring, and we're very appreciative that they are our show sponsor! Thanks, Ron Francis!