Podcast: Play in new window | Download
Subscribe: Apple Podcasts | Google Podcasts | Stitcher | RSS
FEATURE INTERVIEWS:
New Show Debut on the TMCP Network:
The "Factoryish" Podcast
With Kirk Hansen and Zip Simons
This week, I have the outstanding privilege of of introducing a brand new podcast on The MuscleCar Place Network. It's called "Factorish" and is hosted by my great friends Kirk Hansen and Zip Simons. This new show is an all new concept for us, and one that Kirk has pioneered, with Zip providing the insight that only a hot rod shop owner can. It's a full talk show, built for YouTube and audio podcast release but featuring automotive reviews and drives as well. Think of it like The MuscleCar Place, combined with My Classic Car, combined with Entrepreneur magazine.
The goal of the new show is to detail the interactions of Street Metal Concepts and it customers, employees, builds, suppliers, and fans. This is an inside look at the life and times of a full time, professional hot rod shop, run by people who care deeply about quality and creation. Zip and his best friend Don started their business ten years ago with the vision to do and be different. Ten years later, their business has grown……but with the pain and suffering that only comes with people who care more about the product that they release than the "quick buck" that most shops would eventually relent toward.
Kirk and Zip have known each other well and together will capture the moments on video and audio! It's truly a single show with a dual production method so automotive fans can follow along and hear the great stories and see the pictures. The audio production for the podcast will be handled by our own Bernie McPartland and available on our network. You'll be able to watch the show, listen to it, or both!
The show that you'll hear today is Episode #1 of Factoryish. Episode #2 is already available on the factoryish.com website as well as all of your favorite audio platforms (links below)!
Listen to Factoryish on Apple Podcasts: 
Listen to Factoryish on iHeart Radio:
Listen to Factoryish on Audible:
For those of you who are long time listeners of The MuscleCar Place, you'll know that my relationship to Kirk and Zip is very special. Kirk Hansen was (at that time) the Marketing Director at National Parts Depot who brought TMCP on board in 2010! It's relationship with NPD that has blossomed and continues to this day. We're incredibly thankful for and proud of. Our "Ask Rick" monthly segment with NPD's own Rick Schmidt have become legend!
I met Zip Simons and his best fried Don in 2013 during the build of my Chevelle when I was in a serious pickle. Jeff Allison with Allison Customs was handling the build but our source for paint and body work had fallen though, at just the wrong time. The car was slated for an October debut at SEMA 2013….and it was July when everything fell apart. Another friend of the show (Danny Giustino at Muscle Express) pointed me in the direction of Zip and Don. They had just opened their shop and were ready to make a name for themselves. Long story short, they signed on to make it all happen in under two months. It was more than a miracle and (a complete gamble) on their part. I never knew how difficult it would truly be for them, and they nearly killed themselves to pull it off, and the budget I had available was completely inadequate from the get go. They held to their work though, and when the car rolled into SEMA it was obvious that it was a ten-tenths product!
You can plan to watch and listen to two new episodes of Factoryish each month. Be sure to visit their website often and bookmark ALL of the platforms below.
Listen to Factoryish on Apple Podcasts: 
Listen to Factoryish on iHeart Radio:
Listen to Factoryish on Audible:
Congrats boys. This is big!
-Rob Kibbe
======================================================
This interview sponsored by National Parts Depot – your premier source for muscle car restoration parts!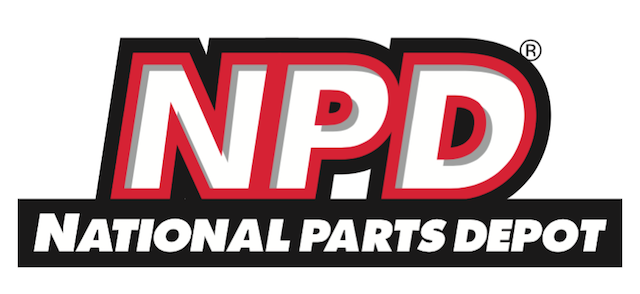 ======================================================
This episode also includes the return of the  Vintage Air Summer Special! 
Vintage Air are the inventors of high performance air conditioning,
and provide systems for Street Rods, Muscle Cars, and Classic Vehicles.
More info is available on the website as well!
======================================================