Podcast: Play in new window | Download
Subscribe: Apple Podcasts | Google Podcasts | Stitcher | RSS
FEATURE INTERVIEWS:
Rick Schmidt – Ask Rick:
It is June and finally the start of summer is upon us (technically it's June 21st…but who's counting). The recent Mecum auction ended with some very interesting surprises and apparently some gossip and fallout after the bidding was all done. I Asked Rick what he thought about the prices and investment quality of the offerings this year as well as his take on some cars that I was considering until the prices went up.
Rick's Take on Movies – The Fast and the Furious:
The recent huge success of the latest installment of the Fast and the Furious franchise has created a lot of buzz and "automotive" interest. I asked Rick is he was a fan of the franchise and if he was headed to the theater to watch Fast X? Rick said he liked the fact that it is an automotive movie but he was not headed to see it any time soon. Having a encyclopedic knowledge about cars and how they work, it is very hard for him to not get distracted and taken taken out of the movie mentally whenever there is an inconsistency or automotive falsehood displayed on screen. Even in Ford vs. Ferrari (a really fun movie he enjoyed), he had to suspend disbelief and enjoy to overall product when it came to how Henry Ford II was portrayed as "wimpy"…or when racers shifted gears endlessly going down the straighaways.
Rick's Take on Auction Car Prices – Mecum Indianapolis May 2023:
Last month, Mecum Indianapolis set records again for crazy prices on classic and historical cars. This was the 18th year for this event and it shows no signs of slowing down. Rick says these high prices are partly to be blamed on people using the cars as an investment vehicle to hopefully make money in the future. Collector car prices keep going up but the auctions as a place to store money, are not going away any time soon. A couple of the cars were hyped a lot in the news as cars to watch at auction. A couple were the Black Ghost 1970 Hemi Challenger and the Rapid Transit 1970 'Cuda show car. The Black Ghost went for over $1.1 million but if you watched the bidding you would have noticed that the bid ended just under a million dollars. Rick pointed out that you need to remember that there is a 10% buyers fee on the sale and that is what drove this particular price over the million dollar threshold. In this case the 10% fee equaled more than a lot of the other cars went for in the end. He also noted that it is very hard to believe that the Black Ghost did what it is reported to have done as an unbeatable street racer in Detroit. From what he saw of the car at auction, this is a bone stock vehicle that back in the day would never have beaten the high powered, far from stock, race cars on the street. The street racing scene in the early 70's was intense and a lot of money was spent to make sure that cars won races and the cars that were legends ran tens and nines.
I did notice that several really nice looking big block Impalas (like this one) did not post as high of prices as I thought they would. Rick pointed out that while they looked like super amazing finds, they did not have documentation or paperwork to prove what they were. Actual documentation is important, especially on GM vehicles to say it is what it is and not someone's cloned version of the car.
Rick's Take AM Radio – AM Radio For Every Vehicle Act:
In the last couple years, eight out of twenty manufacturers have removed AM radio for their vehicles. They believe that only 5% of all users are actually utilizing the AM part of their radios and believe it is not worth the cost and chips needed to continue providing AM reception. Rick said that he uses his AM radio on long trips to listen to Football and Baseball games, or he may tune in to a NASCAR race that would not be normally played on an FM station. AM is great for long format talk radio too as the reception for an AM station can go across multiple states and provide uninterrupted entertainment for many hours. In todays day of HD radio and Bluetooth connectivity being used during the daily commutes, it is easy to forget about AM radio and the joys of a long road trip, maybe when going after your next car project. The government has stepped in and with the "AM for every radio act" they have ensured that future vehicles will still be delivered with AM tuning capabilities.
You can find out more about NPD at the website National Parts Depot, or on social media via Facebook.com/ NationalPartsDepot or on Instagram.com/npd_nationalpartsdepot.
Thanks Rick!
-Rob Kibbe
======================================================
This interview sponsored by our pals at National Parts Depot – your premier source for muscle car restoration parts!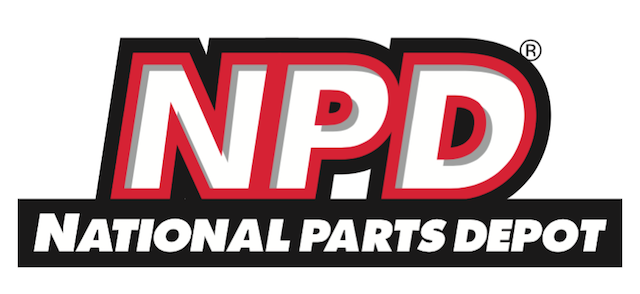 ======================================================
This episode also includes the return of the  Vintage Air Summer Special! 
Vintage Air are the inventors of high performance air conditioning,
and provide systems for Street Rods, Muscle Cars, and Classic Vehicles.
More info is available on the website as well!
======================================================