Podcast: Play in new window | Download
Subscribe: Apple Podcasts | Google Podcasts | Stitcher | RSS
FEATURE INTERVIEWS:
Headlight MotorMan – Topher McGinnis:
This week our guest was Topher McGinnis, otherwise known as the "Headlight Motor man." He is the person in the vast world of "MOPAR hidden headlight restoration" and has found a unique way to service a very specific segment of the restoration industry. I didn't ask him specifically about non MOPAR applications, but I'm sure he'd be willing to help give advice one way or the other!
Topher has been around cars and fixing things for a very long time. When he fourteen he asked his mom to stop at a local service station and he went in and asked for a job. One day later he received a phone call later informing the young McGinnis that if he wanted to work, he needed to be at the shop in fifteen minutes. He dropped everything and ran to accept the position. He grew up knowing the value of hard work and making your own way in life by taking advantage of situations that other men may not recognize.
In 1988, Topher saw a "strange" looking fastback car when a friend of his took him to meet a Mopar enthusiast that had it for sale. When he first saw it he said he would never have that in his yard (too ugly)! Two weeks later the 1967 Charger was there taking up his parking spot and he has been in love with it since.
For the first fifteen years of ownership the headlights did not work and he had to manually operate the rotating pods to see to drive at night. The headlight actuator motors were burnt out and they were no longer available for purchase making it impossible to fix this issue. He got on the few Mopar webpages around in 2002 and found a lot of other people looking for the same motors and parts. This got Topher to thinking, why can't I just rewind wires in the motors and make them work again?
He had the 1980's mentality that you could actually rebuild things instead of just throwing them away. He started rewinding motors for himself (it worked), shared that on the internet, and then quickly found others asking him to repair their motors as well. As he dug deeper into the complicated systems he found out that it all worked together. If one part went out, it could burn up a motor which is a lot more work then just replacing and updating the faulty pieces that cause the issue in the first place.
The 1966 and 1967 Chargers had electric motors that rotated the complete headlight housing into position for either headlights on or off. When Dodge totally redesigned the Charger in 1968 they got away from electric and moved to vacuum operated doors that just covered the headlights. This was a much simpler operation but is more problematic when they got old. The diaphragms dried out and the headlights did not function automatically as designed. Topher designed a replacement unit that is operated by an electric motor to replace the aging headlight door diaphragms and make them operate better than new (and don't have the "lazy eye" syndrome that vacuum causes, either).
As he worked with these various actuators Topher realized that the little plastic gear in the gearbox was the limiting factor that protected the motors when it encounters an issue such as frozen or stuck headlight doors. This gear would strip or break to protect the motor from burning up when encountering these situations. Of course like all of the other parts, the gear was discontinued. Not letting a small issue like unavailability stop him, Topher looked into what it would take to make these gears to sell to his customers. He asked others in the industry and they said not to bother with it as he would never recoup his costs. Topher could not stand to let it just go unfixed so he dug very deep into his pockets to get $3.500.00 to buy the dies to have the gears plastic injected molded. He now carries these and other plastic parts needed for the repair of these actuators. The Mopar Collectors guide ran his business as one of the top ten of the year for his production of these gears and this helped get him noticed and sales shot up. Topher is proud to report that he made his initial investment back in a year and is glad he made the right choice.
The standard design headlight actuator motor is very close in design to windshield wiper motors so it was a natural transition for the Headlight MotorMan to start rebuilding those as well. He said that he has also expanded his focus well beyond just Chargers and can help any Mopar with hidden headlights. This covers a lot of Chrysler luxury cars from the 60s and 70s that also have hidden headlights as well as any vintage Mopar with windshield wipers.
Topher will be attending events around the nation including the Carlisle Chrysler Nationals in Carlisle PA, July 14th through the 16th, and Holley Moparty in Bowling Green KY, September 15th through the 16th. If you cannot make those events, you can always find him online at numerous outlets including his web page at www.headlightmotorman.com. You can also find him on social media on Facebook as headlightmotorman or check out his videos at YouTube.com/@headlightmotorman. The Facebook page has a ton of pictures and information so check it out and contact Topher for any questions.
Thanks Topher!
-Rob Kibbe
======================================================
This interview sponsored by our pals at National Parts Depot – your premier source for muscle car restoration parts!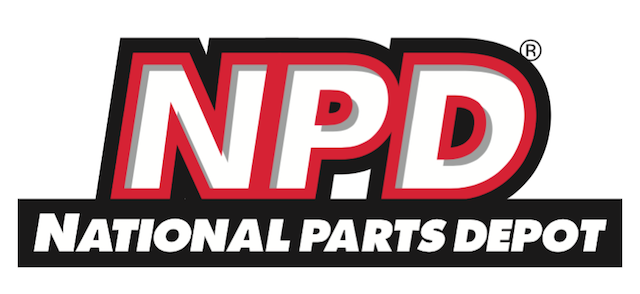 ======================================================
This episode also includes the return of the  Vintage Air Summer Special! 
Vintage Air are the inventors of high performance air conditioning,
and provide systems for Street Rods, Muscle Cars, and Classic Vehicles.
More info is available on the website as well!
======================================================