Podcast: Play in new window | Download
Subscribe: Apple Podcasts | Google Podcasts | Stitcher | RSS
FEATURE INTERVIEWS:
Vintage Air Summer Special – Rick Love:
This week I had the extreme pleasure to once again talk to Vintage Air President Rick Love. Vintage Air has been a long time sponsor of this show, and chances are you have a Vintage Air system (or many Vintage Air parts) in your current ride. Their name is synonymous with hot rod air conditioning (and heating), much like Kleenex is to tissues! As always though the company is only a representation of the people behind it and in it. Rick Love has been there since 1998, but has an even deeper history than that with the company.
Rick grew up in Binghamton New York but always wanted to live in Texas so when he had the opportunity to move to San Antonio he jumped at it. When he first got to Texas he found out exactly why he needed an air conditioning in his 1940 Pontiac chopped two door sedan and decided to buy up some parts and make stuff work. After buying an after dash unit at a swap meet he walked in to Vintage Air to see if they could help with some parts he needed to finish it up. Jack Chisenhall took him into the store and found a scratch and dent unit on the shelves and made a complete system that would work correctly. At that point, young Rick was hooked and he and Jack became close friends. While his "day job" had him involved in the world of driving simulators (like the kind you had in high school with the cool MOPAR sport wood grain wheels), on the side he was doing A/C installs in his home shop. In 1998 he joined Vintage Air full time and has risen to the ranks of company President!
Vintage Air SureFitJack Chisenhall founded Vintage Air in 1976 in a small shop and was a pioneer in the add-on A/C market ever since. In the mid 80's Jack designed the very first "Sure Fit" system that was specifically designed for the 1957 Chevy. Vintage Air originally specialized in the pre '48 market but they have expanded that line to fit most newer models and adding more regularly. The systems are designed in house and purpose built for the add on markets and vehicle specific. From the blend doors and enclosures, to the compressor brackets and hoses, the parts are designed and built with a specific purpose in mind.
Rick said that the new Gen IV and now Gen V systems take much less horsepower and a fraction of the weight of systems even 25 years old. Compared to the old systems that resembled a small air compressor, the new compressors are exceedingly efficient. The technology has changed and become more compact with innovations like electronic door controls and digital temperature regulation. Rick said that even Vintage Air is upgrading their technology and is now injection molding the cases and has the ability to inject a rubber seal right into the door edges so they seal better that the old foam gasket previously used. He did say that you need to properly seal the car itself to keep the cold air inside and the hot air out.
Rick is always thinking about the industry and how things affect our hobby as a whole. His interactions with SEMA in advancing vintage vehicle preservation and use is evident. He pointed out that if parts are made available and owners can easily upgrade their vehicles to newer, better technologies it will only encourage people to save and preserve more old cars. Being able to add an air conditioning unit to an old vehicle and have access to currently available parts to repair and prolong vintage cars and trucks makes it more enjoyable to drive and encourages use as they should be. Rick let us in on a heads up about the upcoming Fox body systems, which is also helping to preserve one more old car model on the road.
You can learn more about Vintage Air, or simply follow what they are up  to on the web at VintageAir.com  or on Instagram at Instagram.com/VintageAir. Don't forget to check out Vintage Air TV on YouTube at YouTube.com/@va197653. If you are in San Antonio, stop in and visit them in person or look them up at the next show they attend, and don't forget to tell them you heard about it here.
Thanks Rick!
-Rob Kibbe
p.s. Remember what I said earlier about the driving simulators?  It's true! He also did bigger ride simulators!  Pics below from Rick:
======================================================
This interview sponsored by our pals at National Parts Depot – your premier source for muscle car restoration parts!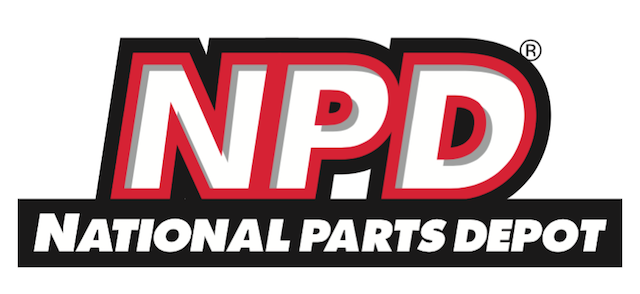 ======================================================
This episode also includes the return of the  Vintage Air Summer Special! 
Vintage Air are the inventors of high performance air conditioning,
and provide systems for Street Rods, Muscle Cars, and Classic Vehicles.
More info is available on the website as well!
======================================================