Podcast: Play in new window | Download
Subscribe: Apple Podcasts | Google Podcasts | Stitcher | RSS
FEATURE INTERVIEW:
The Ring Brothers :
This week we are joined by car building royalty, the world famous Ring Brothers! We typically interview the Rings each year at SEMA, but at SEMA 2022 they had a "surplus" of vehicles on display (4)….and they were so busy accepting accolades and competing in the Builder of the Year competition (which they won) that we were never able to connect onsite. This is the long overdue follow up! As with all things, it was worth the wait. For the first time we were able to have a discussion about not only what they had a SEMA 2022 but how the two brothers from Wisconsin went from working construction, to owning a small gas station (for 7 months), to where they are today.
The Ring Brothers are well known at the big SEMA show as well as around the custom car world for over the top outstanding creations. They truly are at the top of the mountain, and their Builder of the Year winning vehicle Eyno (pictured above) had over 10 thousand hours into the build. It was a never-imagined-before type of vehicle and was a combination of a '48 Chevy truck was an Indy car!
Jim said they are blessed to meet people with the means to create these projects and let them get creative with building show cars. This has not always been the case. When the boys were growing up they worked at dads gas stations and worked their way up and gaining experience as they went. Mike joined the Navy, then later worked construction. Jim worked construction but later started a small collision and restoration business. The original cars they built were strictly for their own enjoyment, but attracted attention and eventually the opportunity to build customer cars presented itself. The first customer car they built and brought to SEMA was the Reactor Mustang in 2007. Doug Hoppy approached them to build the car. It received attention, and was the launchpad for all that came next. They didn't exit the collision repair business however (and still have not), and today their enterprise has three primary components: builds, parts, and collision repair. They're still located in Spring Green, WI as well…and it's a town so small you could drive through it in just a few minutes.
When it comes to parts, the Ring Brothers initially created parts not for resale, but for customer cars. Their hood-hinges were literally just a solution to avoiding having to use a factory hood hinge. Hood hinges led to door handles, mirrors, and on and on. They had done all of the research and development work already, and production was something they could handle! I have seen many of their parts on other top-builders cars as well.
As the saying goes though, no good idea goes unpunished. They said that there are numerous foreign knockoffs of their designs and some even include the Ring Brothers name on it. Jim stated that you can walk the halls of SEMA and see multiple different examples of parts designed in their shop, but sold under new brands. Buyer beware.
When it comes to working in a family business, the reality is that the Ring Brothers have the same issues that all families face; sometimes they squabble, but they still have to eat Thanksgiving dinner together. But, they don't sweat the small stuff anymore and they certainly have ideas about future builds, and the future of the business. They even have a desire to pass on knowledge to others and have a "University" section on their website to teach basics for workmanship and methodology!
You can find out more about the Ring Brothers on the web at RingBrothers.com, or check out their informational videos at YouTube.com/@Ringbrothers. Of course there is Facebook.com/RingBrothersOfficial, Twitter.com/Ringbrothers, and Instagram.com/RingBrothers.
Thanks Jim and Mike!
-Rob Kibbe
======================================
This interview sponsored by our pals at National Parts Depot – your premier source for muscle car restoration parts!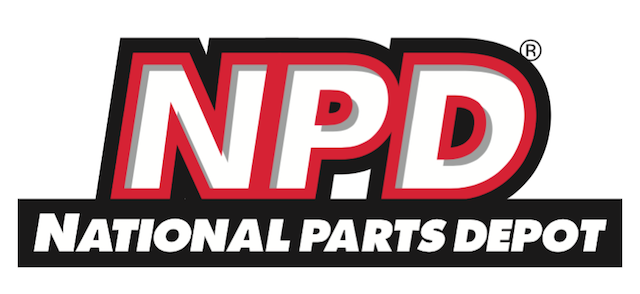 ======================================
The Ring Brothers First SEMA Car, Reactor :