Podcast: Play in new window | Download
Subscribe: Apple Podcasts | Google Podcasts | RSS
FEATURE INTERVIEW:
JD Rudisill: Finale Speed Does It Again!
Quite often, I like to check in with a former guest to see what they have been up to but that is usually after a couple years. Todays guest has managed to get back on my radar within months and has some very exciting news. I had JD Rudisill on the show in SEMA Special episode 524 talking about the Carbon Fiber 1969 Dodge Charger that was revealed at Dodge Speed Week in August 2022. This car or it's parts are now available through any Direct Connection dealer. The bare carbon Charger body was one of the highlight cars in the Dodge booth at SEMA 2022 and when I talked to JD there I asked him if anything else was coming up and he did not give me an answer, he just gave me a knowing stare. Now, Finale Speed, just seven months later has revealed at Barrett Jackson, a 1969 Carbon Fiber Camaro that people can order and have built specially for them. During the SEMA 2022 show JD did hint that other things were coming from them in the future….but I had no idea it was already in motion! 
White the car is amazing, the story of Finale Speed itself is just as impressive. In the grand scheme of things, does anyone really need a carbon fiber car? Probably not…..but that's all the more reason to do it! For their shop, like many stories this one started at a young age with a fascination of all things wheeled and a friend that helped fuel the fire. When JD was only 15 he started working at the family used car business working on vehicles to be sold. Later on, after college, he went to work with his best friend Jason Engel. JD went off on his own and started Finale Speed to pursue his own creations. He grew this new business while building up a great team of highly skilled automotive craftsmen making the best vehicles in the category. As they built these high end cars, they started working with carbon fiber more and developed a great working relationship with Brothers Composites in Sheboygan Falls Wisconsin to also produce some of the greatest carbon fiber work seen in the custom car world. 
JD admits that his and Jason's early automotive work was fueled by both of their fathers insistence that they do things the right way. Early on they decided to test their skills and build a couple of cars to take to an auction and find out the results. Jason built a Mustang and JD built a Corvette to take to a Barrett Jackson auction. Jason's car did much better and he saw a chance to make some money doing what he loved. JD helped him with the Mustangs for years and attributes much of his knowledge to this time with his friend encouraging each other to higher levels of workmanship. 
The 1969 Camaro was already started when they were at SEMA 2022 and talking to me about the Charger. The release of the Charger put Finale Speed on the map and very visible on the automotive scene. The build started in earnest as soon as they came home from the big show and six months later they were at Barrett Jackson showing off the end result. JD said it was amazing to talk to the people you have seen on TV and know from high up in the industry and hear them talk in high regard about your creation. He said it was very fun to have the guys that put the effort into the car, there at the shows (Speed Week/SEMA/Barrett Jackson) to hear these comments straight from the experts mouths. It is encouraging to the guys to know their efforts are not unnoticed.
The Camaros are built around an existing 1968/69 vehicle and completely reskinned in carbon fiber. The result is a 1000 lbs. weight savings in totally finished form! The doors are still a steel door for structural reasons but were also reskinned in carbon where it would not affect safety.
The windshield and back glass are now flush mounted for aero reasons and the window frame itself was resized to use the OEM glass but has the benefits of a newer design. The wheel houses were mini tubbed front and rear so they could fit monster tires into the fenders without rubbing. Full custom suspension from Speedtech was installed for handling to match the enhanced grip.
The accoutrements inside the vehicle are what you would expect in a newer vehicle with comfortable seats from TMI, and full air conditioning as well as custom audio and a fully redesigned rear deck for the sound. The interior trim is all custom designed with a matching theme throughout the vehicle from the door handles to the material work.
The drivetrain can be whatever the buyer would like but the car at Barrett Jackson had an LT4 in it for the latest in reliability and horsepower. Each car is a contract work with the customer and the time frame is set at eight months from start to finish. JD said that only Jared has driven the car to some of the photo shoots and every time he comes back he has a huge grin on his face.
If you would like to find out more:   
  Instagram.com/finalespeed   
Facebook.com/Finalespeed 
  FinaleSpeed.com   
JD, I cannot wait to see what you do next!
-Rob Kibbe
======================================
This interview sponsored by our pals at National Parts Depot – your premier source for muscle car restoration parts!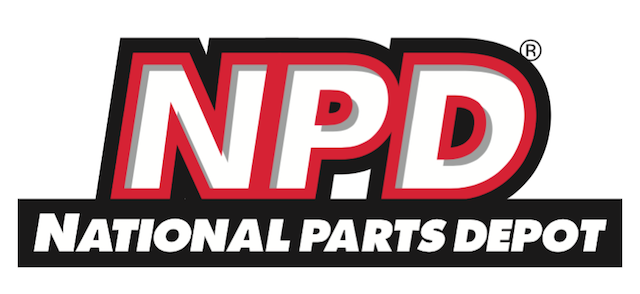 ======================================================