Podcast: Play in new window | Download
Subscribe: Apple Podcasts | Google Podcasts | RSS
FEATURE INTERVIEW:
Brian Bohlander: The Business of (Getting Into) Racing!
Throughout the month of January we talk about life goals and how to reach them. For many of us the dream of racing for a living is a dream goal, not often do we get a clear understanding of how to do it as a career. The path to both enter racing, regardless of series, and get to the top us as complex as the Marvel Multiverse.
Unlike "traditional" sports, the difference between winning and losing isn't just crafting the talent of the driver as a great driver and an uncompetitive car can equal mid-pack finishes at best. Sponsorship – or just plain dollars – are usually the big mutual stumbling block to just knowing what to do.
Our guest Brian Bohlander wanted to be a racer from day one, and did it (and still does). He has a great business background as the Director of Marketing for  Sports and Partnerships at Old World Industries and is able to explain clearly the business side of racing and what that means to someone that wants to get into the sport.
The other reason I  wanted to talk to Brian was to get more insight to the changing landscape of motorsports sponsorships. There are rumors and rumblings  as well as downright evidence of the need for race teams across the spectrum of racing styles, to change how they get and make money from the sport. Brian pointed out that the number one way to get into racing is to "bring a checkbook". The days of major sponsors handing over fat stacks of cash just to get a name on a race car are gone.
Brian detailed the relationships between sponsor and race team and it is a a lot more intimate then it appears. There are many companies that use race cars as test beds to validate products and promote the sales of those products. They use the cars to try out and torture test products. The bigger picture though is good guy agreements between the team owners and the sponsors. The team is usually owned by a major enterprise and they'll trade purchase agreements for racing sponsorships. This B2B agreement quite often includes a funded "gentleman driver" that wants to pay to play.
For young kids that are interested in racing, it appears daunting to break into say NASCAR, NHRA, INDYCAR, or even Formula 1. Brian explained how to utilize other forms of racing to build skills and prove out driving skills over a three to five year period. A young person can buy a race car and go racing on the weekends to get experience and actually prove to themselves that they actually want to be involved in this lifestyle. It also exposes you to opportunities to cross over into other racing styles and meet people that can open doors for you. He also mentioned that a lot of knowledge goes a long way. The biggest paychecks on a team are those that have experience and can think on the fly. The largest paycheck on an NHRA team is the crew chief because he can think ahead and get the driver the advantages he needs to win the race.
For those wishing to enter the sport, karting is a great way in the door and is mostly affordable. Local dirt track racing is the next step, as is off-road racing, SCCA, and even Formula Drift.  The biggest advice to how to get involved in a team is to bring the financial backing and partnerships along with you. In short, "Bring a checkbook" and first find out how big the check needs to be. The team owners can give you the numbers and how much money you will need to bring to be a driver on the team. Trading business opportunities is also huge. If you can offer the team owner services he needs (freight hauling etc..) that is as good as cash at the end of the day.
You can follow Brian on the internet at BrianBohlander.com or check out the latest pictures and videos at Instagram.com/thebrianbohlander.
Thanks for the great insights Brian!
-Rob Kibbe
======================================
This interview sponsored by our pals at National Parts Depot – your premier source for muscle car restoration parts!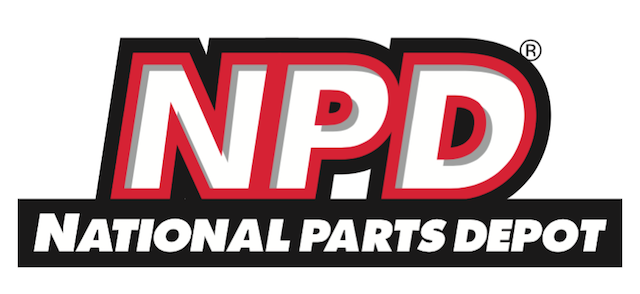 ======================================================