Podcast: Play in new window | Download
Subscribe: Apple Podcasts | Google Podcasts | Stitcher | RSS
FEATURE INTERVIEW:
Moparty 2022 Special Feature
Recently I attended the third annual Holley Moparty in Bowling Green Kentucky and it was an amazing great time. I teamed up with Kibbe and Friends Show co-hosts Justin "Corndog" Cornette and show producer Bernie McPartland to get some interviews and see many many sweet cars and a lot of driving action. I also got to catch up with previous interviewee's Mike Copeland of Arrington Performance as well as You Tube star Dylan McCool and Chadwick Whitehead from The Off Road Revolution. We had a blast at the third installment of this event put on by our friends at Holley Performance.
Chadwick Whitehead TORR:  I met Chadwick next to the brand new off road track at Beachbend Raceway to find out more about TORR The Off Road Revolution. There were many modified and some stock appearing trucks going around the track and of course I had to ask him what it was all about. TORR organizes two track events during the year as well as three off road events. They provide lodging, apparel, and other support features to attract racers and off road enthusiasts to attend these events. The main goal of TORR is to encourage people to use their trucks in the dirt and basically just have a great time. You can find out more about them at TheOffRoadRevolution.com.
Dylan McCool YouTube:  Every year Dylan shows up at Moparty with a car he got running on YouTube that he may have pulled out of a barn……or a ditch….or even a swamp. The worse shape the better for Dylan! This year he doubled down on it and brought multiple vehicles including a 1958 Plymouth and new project car dubbed "Worlds Worst Cuda" that really did not want to run well but he is working on that. After the event he is taking it back to the garage to make more repairs as well as making more great YouTube content.
We did talk about the creation of online content and the toll that working on cars by yourself for hours does to a person. Dylan said that is why he loves coming to events like Moparty so he can meet the people he is creating this content for and show them the cars in person. You can watch Dylan resurrect and drive his cars at YouTube.com/DylanMcCoolVideo.
Mike Copeland, Arrington Performance: Mike Copeland and the Arrington Performance trailer have been at every Moparty event and we had the chance to catch up with him and find out about his new projects. This year he had the nerve to bring a GM truck to a Mopar event but this particular truck just may hold the key to being able to drive our reciprocal engine vehicles for along long time. Long story short, Mike is on a mission to replace gasoline with hydrogen as the fuel source for the internal combustion engine. The truck he drove in the gate was (and is) running on hydrogen, has an LS engine under the hood, and makes 400 horsepower!
With that established, as most of you know Mike has been a tentpole of the aftermarket industry for quite some time. He had over 25 years at GM prior to creating his businesses with Diversified Creations and Arrington Performance, and his wealth of engineering capability and industry connections have always had him on the cutting edge. When the government began to enact legislation that would ban the future production of emission producing vehicles (in order to force manufacturers to an all electric platform) he decided that enough was enough. The IC engine has always had the capability to adapt, so he partnered with Bosch to prove it. Not only that, but he chose to prove it WITH a high performance engine to boot. The '48 Chevy pictured here has a 400-horsepower 6.2L LS engine under the hood, a Bosch fuel system, sounds like the real deal, and produces no emissions. Better yet, it's just the prototype. At SEMA 2022 we'll learn what the next phase holds! You can contact Mike and check out Arrington Performance at www.ShopHemi.com.
Thanks, Holley for a great Moparty 2022!
-Rob Kibbe
======================================
This interview sponsored by our pals at National Parts Depot – your premier source for muscle car restoration parts!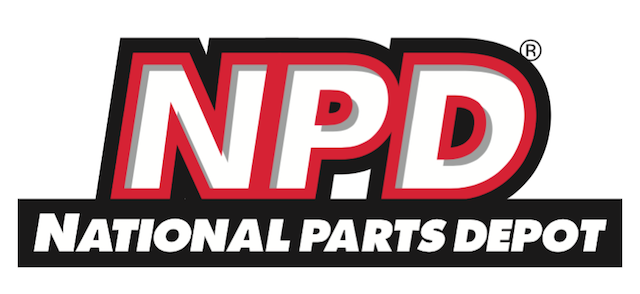 ======================================================