Podcast: Play in new window | Download
Subscribe: Apple Podcasts | Google Podcasts | Stitcher | RSS
FEATURE INTERVIEW:
Mike Finnegan: Racing the Bristol 1000
This week marks the return of friend and listener favorite Mike Finnegan! Mike is an all around great dude, loved in the automotive entertainment industry, and was the original co-host of the Kibbe and Finnegan Podcast Show (which became Kibbe and Friends in 2019). This week marks the end of the second phase of our sister show "The Kibbe and Friends Show" where we reviewed the final episode of all 7 seasons of The Dukes of Hazzard. Since Mike helped it all begin, I asked him on to celebrate hitting the big milestone. (Kibbe and Friends isn't going away however, now we get to go back and hit all of the early episodes that Corndog loved most….and maybe build a few more Dukes stunt cars!)
Mike has been around the You Tube scene for a long time. His initial source of automotive fame came from the internet sensation show "Roadkill" where he and David Freiburger found salvageable cars around the country, bought them, fixed them, and drove them home (or raced them, or simply just avoided being killed by them.) Today Roadkill is a cultural automotive phenomenon, complete with live events like Roadkill Nights! Mike branched out into his own YouTube Channel Finnegan's Garage several years ago, which became his official "second job." That details his personal automotive adventures and car builds, and is also the place where the Kibbe and Finnegan show gained it's initial traction. Mike now hosts a second Motor Trend Show called Faster with Finnegan (that's his third job, if you're counting), which he co-hosts with great friends David Newbern and Mike Cotton! It's hilarious and incredibly fun, and gone on to become a huge success.
Mike just recently raced in the Cleetus McFarland 1000 at Bristol Motor Speedway, and it was a fantastic time for him….until he wrecked. Badly. This interview features the full inside scoop! This year everything worked out so that he could attend and race in the "Bristol 1000" against many other YouTube stars that you would know. In true Roadkill fashion he had issues during practice and warm ups with things like the trunk not opening and the hood not staying shut. In qualifying there was a huge learning curve of how to race on a high banked track with an underpowered Crown Vic that kept him from beating, well… anyone.
After that dismal showing he was determined to make sure he beat multiple people in the race. He made it thirteen laps and then heard that fateful word in his headset, "Caution." Just that one word. There was no explanation or emphasis stating that catastrophe was lying, literally, all over the track. He was concentrating on passing another racer and when he looked up to see track carnage ahead of him akin to Days of Thunder. An instant later he slammed  – at full speed – into the back end of a stopped race car.
He got out and walked around assessing the situation and picking up pieces of his shattered Ford. In typical Finnegan fashion he started signing pieces off the car and handing them to fans behind the fence. It was then that he figured out that all the other racers had left and were back in the pits picking out another race car and painting their number on the side of it to continue racing. After a few moments though, the adrenaline died down and he realized it was probably a good thing he was not back on the track as he was starting to feel the pain in his body from the impact of the accident. He now knows how fast a Crown Vic can go around a track and is looking forward to a second chance at a better performance in the future.
Mike is still filming Roadkill and Faster with Finnegan episodes as well as new episodes on his YouTube channel. He said he is getting better at the YouTube stuff and has dramatically improved since the first day that Roadkill left. YouTube itself has changed and is more commercialized and algorithm driven than in the wild west days ten years ago.
You can find out more about Mike on his YouTube channel Finnegan's Garage or his Instagram at Finnegan999 or on Facebook at Facebook.com/mike.finnegan.313.
Thanks, Mike!
-Rob Kibbe
======================================
This interview sponsored by our pals at National Parts Depot – your premier source for muscle car restoration parts!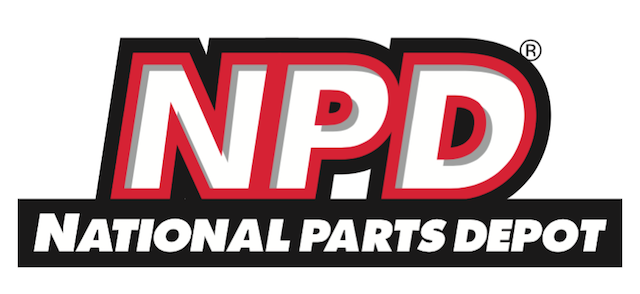 ======================================================