Podcast: Play in new window | Download
Subscribe: Apple Podcasts | Google Podcasts | RSS
FEATURE INTERVIEW:
ExoMod C68 Carbon Edition Charger:
A 1968 Charger With the Soul of a 2021 Challenger Hellcat
This week I spoke to Rick Katzeff, CEO of ExoMod. Their company is creating all new "1968 Charger bodies and applying them to brand new Hellcat Dodge Challenger shells. The end result is a new creation that drives and performs like a new car, but with the looks of the classics. Seems easy enough, right?
ExoMod has a history of high end OEM restorations and pro-touring builds that are top in class both on the track and in a show. Some of their recent restorations include a 1971 Plymouth 'Cuda, a 1969 Charger R/T, and a 1970 Mustang Mach 1.
After completing a half-million-plus dollar '69 Charger Pro-Touring build for a customer Rick admitted that he could never get comfortable with the end product. He had used "the best of the best" aftermarket parts, and while it was amazing in it's own right it wasn't anywhere near as nice to drive as his brand new 2021 Hellcat Challenger. He also couldn't get over the fact that his new Challenger was nearly 1/10th the cost of the Pro-Touring car.
This thought process led to starting a project called the D68 Charger. Rick and his crew at ExoMod are used to doing crazy high end modifications to all sorts of muscle cars and creating one off racers or concurs correct restorations and everything in between. What would happen if he put the old car looks on a new car chassis? Could it be done? Would it me more cost effective? Rick (and a very special customer) decided to find out.
This idea about re-bodying a car is also not new, but Rick did not want to use the same old method of just tacking on bumper facias that look "close." He instead wanted a full blown muscle car with all of the correct (i.e. proportional) dimensions.
Rick measured a 1968 Charger and a 2021 Challenger and found out that the wheelbase was within fractions of being the same and thought that would be an amazing base to go with. They started with all new AMD sheet metal panels and proceeded to cut and meld the panels to fit the new underbody. They massaged everything until the proportions were perfect and it looked right. They they went the additional step of using the modified panels as molds to create an ALL carbon fiber body! The end result is a 400 point total weight savings overall (and bragging rights for miles).
You can find out more about the D68 and the upcoming D69 Daytona or the D71 Demon inspired creations at ExoModCarbon.com  or follow along onInstagram.com/exomodcarbon.
Thanks, Rick!
-Rob Kibbe
======================================
This interview sponsored by our pals at National Parts Depot – your premier source for muscle car restoration parts!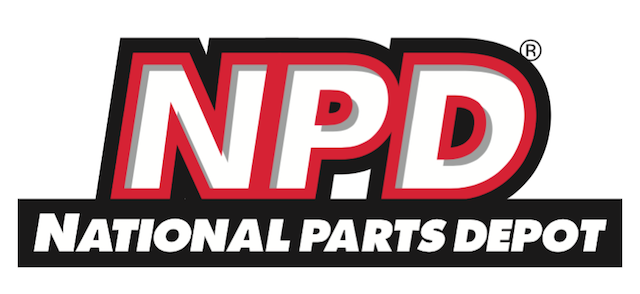 ======================================================