Podcast: Play in new window | Download
Subscribe: Apple Podcasts | Google Podcasts | Stitcher | RSS
FEATURE INTERVIEWS:
Rick Schmidt – Ask Rick:
Happy August! We're happy to feature the "Ask Rick" segment of the month, and now summer is winding down with school and football just around the corner. It is the sweet spot of dread and excitement! Temperatures will soon start to drop and Rick is looking forward to the coming car cruise season around Ocala. Football is one of his passions also but as busy as he is with car shows, buying season tickets is not in the cards. He has however tailgated in classic cars and enjoyed them and friends around sports events.
As the electric offerings from car makers increase, we couldn't help but discuss the fact that Ford, GM, and Chrysler all have unbelievably higher performing new "real engine" offerings. Ford brought the V8 back to the 2023 Raptor, Chevy just released their first flat-crank engine ever in the new Corvette Z06, and Dodge is continuing to rank #1 in customer satisfaction for their HEMI vehicles. And with all of that said….Ford and GM as well (as other manufacturers) are talking about letting employees go to afford to develop electric cars in a long term bid to get fully into the non gasoline market. What gives?
Rick believe this may be a bit of too much too soon as many details such as "refueling" infrastructure and the recycling of batteries. All of the manufacturers have refined the current fuel driven power plants to a high point of reliable, efficient, and huge horsepower vehicles that it seems silly to push an electric market that in the grand scheme is not that much more savings. It would be easy to make subtle changes and not take the potential risks with unproven technologies and questionable emissions results. The future of the internal combustion engine may not really be doomed, but it will not likely continue massive research and development either.
This month on the eBay picks I chose three cars from different eras you could tailgate with or cruise sorority row. 1948 Mercury convertible was first up and per Rick, you cannot go wrong tailgating in a convertible! Now days the war era cars have a cult following and are very cool. The second car, a 1966 GTO, was a bit more disappointing in that the ad said things that were clearly not correct and priced to the moon for a decent driver car. GTO's are great cars, but not at this price. My last example was a 2021 Chevrolet Camaro ZL-1 with the full aero package that was very eye catching and over the top. The car is pure performance but Rick says he would not feel comfortable getting out of it in anything less than a full race suit. Out of all of them, the Mercury is the clear winner for having fun with friends and hanging out at a football game.
You can find out more about NPD at the website National Parts Depot, or on social media via Facebook.com/NationalPartsDepot or on Instagram.com/npd_nationalpartsdepot.
Thanks Rick – and Lets Get Ready For Some FOOTBALL!
-Rob Kibbe
======================================
This interview sponsored by our pals at National Parts Depot – your premier source for muscle car restoration parts!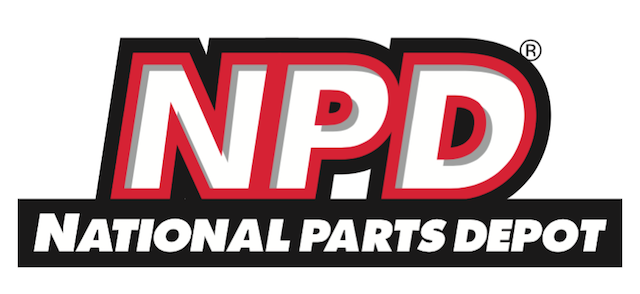 ======================================