Podcast: Play in new window | Download
Subscribe: Apple Podcasts | Google Podcasts | Stitcher | RSS
FEATURE INTERVIEW:
Elite Tuning and Elite Tuning School:
Tuning Your Muscle Car Engine Remotely and Correctly
This week I have the honor of interviewing Branden Leeb and Mike Carnahan of Elite Tuned and Elite Tuning School to explain the process of remotely – and iteratively – tuning fuel injected engines. Their specialty is GM Gen III, IV, and V engines and they recently they have added in both MOPAR and Ford tuning capability as well. Recently I had Elite tune my Chevelle when Zip Simons at Street Metal Concepts told me he used their services often. Man…was he ever right! In my case, they gave better results than I had received from two different shops that ran the car on a dyno. I was amazed at the compete difference in drivability and power delivery after the process was complete and I had to get an interview to find out the secret sauce that made such a difference.
Mike Carnahan has been involved with tuning vehicles since the early 2000's and opened a company called Vengeance PCM in 2011. He then joined up with Branden and created Elite Tuned and Elite Tuning school and has been growing the business ever since. Branden Leeb has been tuning around Florida for well over a decade and then moved up to Georgia to join the Vengeance Racing Team and that is when he met Mike. He originally got into tuning because he was tired of mediocre tunes and shops potentially breaking engines due to bad calibrations and figured he could do better on his own. Together they have over 30 years of experience in the business.
The programing is based on the HP Tuners dongle and software. Once you have that, then Mike and Branden can get to work asking questions about your setup and filling in the data needed to make your engine run it's best. They will also need data from the car in different situations like normal driving, parked, idle, at speed etc. After gathering the info they can make a custom tune and then test it out on your vehicle. Instead of a normal day at a dyno doing nothing but drag race style dyno passes, they can utilize everyday driving situations to determine what parameters are needed to make your car great.
You can find out more about Elite Tuned online at EliteTuned.com or if you would like to learn more about the tuning process itself you can catch them at EliteTuningSchool.com  or on Facebook at Facebook.com/EliteTuningSchool
Thanks, Mike and Branden!
-Rob Kibbe
======================================
This interview sponsored by our pals at National Parts Depot – your premier source for muscle car restoration parts!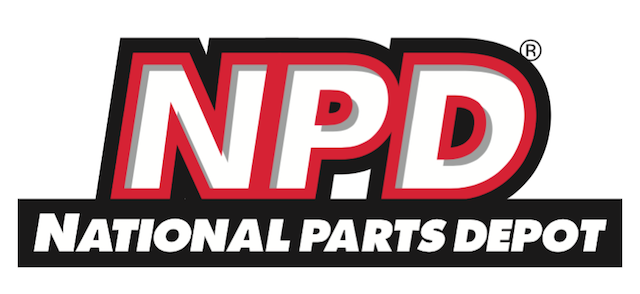 ======================================================
The Pro-Touring Update!
We're proud to say that this segment is sponsored by the fantastic muscle car and hot rod wiring supply company, Ron Francis Wiring, and we're very appreciative that they are our show sponsor! Thanks, Ron Francis!