Podcast: Play in new window | Download
Subscribe: Apple Podcasts | Google Podcasts | RSS
FEATURE INTERVIEW:
LS Fest Texas – Hot Driving and Cool Nights
Holley Performance puts on some amazing events that people look forward to every year, all of which kicked off with the "OG" event called LS Fest. At that event any vehicle that had a General Motors LS engine was allowed, regardless of make, model, creed, color, or religion! Other events soon followed including LS Fest West in Las Vegas and this year LS Fest Texas at the Texas Motor Speedway!
Luckily for us we were able to send out the dynamic duo of Producer Bernie McPartland and YouTube star and performance vehicle magician Cody Young from Cody Crafted. The boys had only one goal: get some great interviews before the heat melted them to the asphalt. They had success and we have three feature interview to present in this week's show!
LS SAM Tech School: Automotive trade schools are a huge business and seem to be everywhere. The SAM Tech School of Automotive Machinists Technology in Houston is different from the others as they specialize in only the machining of the engine itself. Anything to do with the block, heads, and components can be manipulated to make more horsepower and they are here to  teach people the tricks to doing just that.
Brian Massingill, the son of the school founder, sat down with Bernie and talked about the history of the school and some of the cool things they have done. The kids at the school even resurrected a 1957 Chevy in just two months to get it on the road for Power Tour.
Mike Hepp Top Fuel Racing with a cause: At the eBay Motors booth our dynamic duo met Mike Hepp, a top fuel drag racer that was helping advertise eBay's marketplace. Mike has a history in drag racing but also a history with addiction. He was able to get his life back on track and is using his drag racing to spread the word on how others can get help.
The "Fast Help for Addiction" program will help get addicts into a rehab program or detox center for the help that is needed. They will also help get people back up on their feet and into a job or housing as needed. If you need help kicking alcohol addiction you can call 1-800-678-8146 or or check out www.fasthelpforaddiction.com.
LS Fest Host Holley Performance: Blane Burnett took a few minutes out of his very busy weekend to chat with Bernie about the history of LS Fests and the reasoning behind the creation of yet another event, LS Fest Texas. The location at Texas Motor Speedway was amazing made even better by holding every thing in the middle of the race track.
One of the staples of an LS Fest is the drag racing and this one was no different except that the racing was right down pit lane on the Nascar track. They ran no prep drag racing during the whole event. Another difference is the times of the events. In Texas it is hot during the summer and Holley took that into account and started activities later in the day and ended at midnight. This took advantage of the cool night time hours for a little relief from the heat. Blane admitted that once they had the resources in place they made the event happen in under a year. It sounds like the event was amazing and will be another feather in the Holley cap for years to come.
Thanks, Bernie and Cody!
-Rob Kibbe
======================================
This interview sponsored by our pals at National Parts Depot – your premier source for muscle car restoration parts!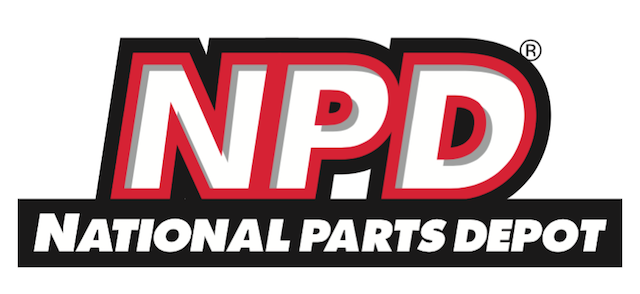 ======================================================
This episode also includes the return of the  Vintage Air Summer Special! 
Vintage Air are the inventors of high performance air conditioning,
and provide systems for Street Rods, Muscle Cars, and Classic Vehicles.
More info is available on the website as well!