Podcast: Play in new window | Download
Subscribe: Apple Podcasts | Google Podcasts | Stitcher | RSS
FEATURE INTERVIEWS:
Rick Schmidt – Ask Rick:
Happy July and Happy Independence day! It is finally time to spend lots of money and blow up stuff in celebration of this country's birth! Rick Schmidt is back again for an all new Ask Rick segment and this time we dive deep into Rick's thoughts on the economy, inflation, and government rebates to the upper class on electric cars. This is one of those episodes were Rick unloaded both barrels, reloaded, and did it again. And then again!
Last month we read a current article from the Detroit News newspaper and asked Rick to respond. It was so popular that I did it again this time! This time it was regarding the manufacturers requesting that the cap be removed from the $7,500 tax credit for buying a new electric vehicle. After a manufacturer sells 200,000 electric vehicles that tax credit is no longer applicable. With GM and Ford being very close or over that amount of course they want it extended so they can sell more cars.
In Rick's humble assessment (and as an admitted conservative person) he can't help but call the balls and strikes to see that the whole thing is a tax rebate for the upper class. Why? Because most electric cars are still fairly expensive luxury vehicles, not inexpensive economy cars (duh). The people receiving the tax credit are likely people that could have survived just fine without it.  The icing on the cake is that electric cars produce (from a macro level) far more emissions when you look at the complete soup to nuts process of building, supporting, powering, and disposing of them as compared to the same gas powered vehicle. Only hybrids have an eventual advantage from a macro assessment emissions level today.
We did get a little peek behind the scenes and got personal regarding Ricks thoughts on who may someday replace him as head of NPD. Out of Ricks three daughters, he said it would most likely be Alexa to have the most interest in manning the helm. She is already taking the summers off from school and working hard in the back rooms of NPD headquarters. She is stocking shelves, helping where she can, and working hard learning all aspects of the business. Rick thinks someday this segment may be called "Ask Alexa". I wonder where I have heard that before? 😉
The eBay picks this month were all Mustangs in honor of Independence Day – it's hard to beat the Stars and Stripes appeal of a Mustang! I grabbed three that were vehicles that most people could aspire to or restore in their own garage.  They were a 1965 fastback restoration project, a 1968 GT350, and a 72/73 Mustang. The GT350 was the most interesting and probably the safest bet to get the purchase price back later. It did have some signs of the front end having been apart but still a nice car to work with.
You can find out more about NPD at the website National Parts Depot, or on social media via Facebook.com/NationalPartsDepot or on Instagram.com/npd_nationalpartsdepot.
Thanks Rick – and Happy Independence Day everyone!
-Rob Kibbe
======================================
This interview sponsored by our pals at National Parts Depot – your premier source for muscle car restoration parts!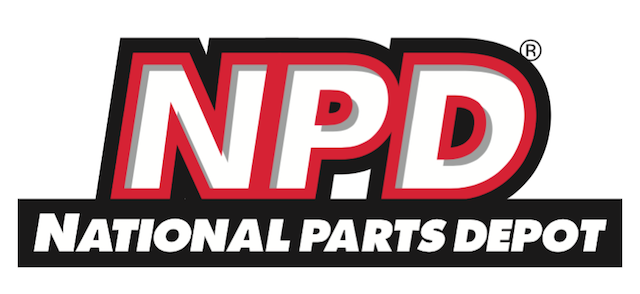 ======================================