Podcast: Play in new window | Download
Subscribe: Apple Podcasts | Google Podcasts | Stitcher | RSS
FEATURE INTERVIEW:
Brian Gade – Racing Vintage American Iron on the Oval Tracks
Brian Gade is the creator of the American Iron Racing series here in Iowa, a series that specifically puts old style oval dirt track cars back on the track to compete again. The goal of the series to to be cheap, fun, and easy with an emphasis on utilizing plenty of American iron!
Brian grew up around cars and knew that his dad raced when he was very little. His dad retired from racing in the 60's but the knowledge of the sport had already infected the young Gade. In the early 1981 Brian built a race car and raced for a few summers but also quit to focus on his auto repair business. Friends asked for help building race cars in later years and wound up racing one of his old race cars and they found out it was pretty fun driving an older cheap car around the track. It was so much fun they all started building old cars and getting into the racing scene again on the cheap. Eventually they figured out that racing cheap, fun, and easy old cars was catching on and decided to create the American Iron Racing Series.
The rules for the class are by design, very simple and clear. You have to run an old 1979 or older (back to 1950) body and the suspension has to be stacked leaf springs in the back half. Brian said you can buy an old IMCA hobby stock chassis and drop an old body on it, preferably something weird dug out of a fence row. This keeps the old cars moving again, even if they were already discarded and abandoned.
Very basic suspension and non rebuildable sealed shocks are also required. The cars must be 3,000 lbs with the driver and 8″ wheels. Engine requirements are and all cast iron assembly with no aluminum heads. Carb requirements are a 500 Holley two barrel. Everyone runs the same carb and Brian says that is the limiting factor for horsepower. Safety gear is right out of IMCA racing rules like helmets, neck brace, roll cage etc.
Brian hoped for six races a year and maybe ten cars in a race. They are now running on quarter mile up to the big half mile oval tracks and between fifteen to twenty five cars. No matter if you win or lose, Brian says everyone gets $50 for participating. The winner gets a picture with the A.I.R.S. checkered flag and notoriety on the series Facebook page. This not a class you will be building up to NASCAR driver status, or become a household name, it is just a fun, cheap class to have fun on a weekend.
You can find out more about the American Iron Racing Series (A.I.R.S.) on Facebook at Facebook.com/groups/AmericanIronRacingSeries. You will have to ask for admission to keep things on the up and up but it should not take long.
Thanks, Brian!
-Rob Kibbe
======================================
This interview sponsored by our pals at National Parts Depot – your premier source for muscle car restoration parts!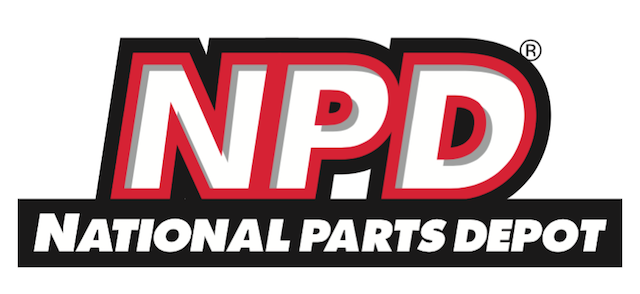 ======================================================
This episode also includes the return of the  Vintage Air Summer Special! 
Vintage Air are the inventors of high performance air conditioning,
and provide systems for Street Rods, Muscle Cars, and Classic Vehicles.
More info is available on the website as well!