Podcast: Play in new window | Download
Subscribe: Apple Podcasts | Google Podcasts | Stitcher | RSS
FEATURE INTERVIEWS:
Rick Schmidt – Ask Rick:
Happy June and Happy Fathers Day! Rick Schmidt is back again for an all new Ask Rick segment and this time it is a smorgasbord of questions regarding all aspects of the automotive market. When got into everything from OEM stock trading to understanding which car is his personal "spirit animal!"
Recently electric vehicles are in the news and especially in the Detroit News newspaper. I picked a couple of different headlines from that venerable publication and the one that really stuck out was that Ford was selling a couple percent of shares of the start up electric car company Rivian. Rick was intrigued that Ford even had investment shares in Rivian in the first place, but was also intrigued that Ford was cashing in some shares. Is there a game afoot there?
Another question that show producer Bernie McPartland wanted to Ask Rick was, out of all of the cars in the NPD collection, which one most closely resembles Rick himself? The question was specifically meant not to point to the rarest, the most valuable, or the most unique – but the the one car that's "most Rick." Rick had the answer immediately. He is most like a 1969 Mustang. One of these Ford pony cars has always been involved with his life in some incarnation or another. It was the first kind of car he bought, and emotionally it's the one that he knows is his "spirit animal" car. We can all certainly relate! FYI, Rick's dad is most connected to the Model A that he pulled out of a junkyard long ago. it's the car that started it ALL for (what is today) NPD.
The eBay picks this month were an extreme range from Mavericks, to Cadillac Eldorados, and even a Ferrari Testarossa. Rick pointed out that the older Ferrari's and exotics do not have the panache that the new ones do. In order to be impressive they have to be new. As far as which pick he would buy? He is defiantly leaning to the Eldorado and his reasoning was spot on. Air conditioning and a comfy ride go a long way!
You can find out more about NPD at the website National Parts Depot, or on social media via Facebook.com/NationalPartsDepot or on Instagram.com/npd_nationalpartsdepot.
Thanks Rick!
-Rob Kibbe
======================================
This interview sponsored by our pals at National Parts Depot – your premier source for muscle car restoration parts!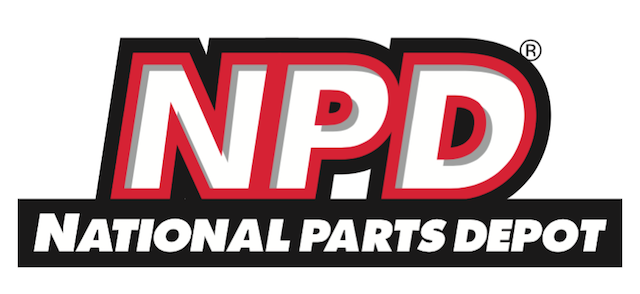 ======================================