Podcast: Play in new window | Download
Subscribe: Apple Podcasts | Google Podcasts | Stitcher | RSS
FEATURE INTERVIEW:
Zip Simons – Street Metal Concepts, 10 Years Later
Many years ago I was in the middle of a surreal experience of realizing the dream of building my parents car, that I grew up in, into an auto-cross machine that was made better than I ever imagined. I met lifetime friends that donated time to make the dream happen. Street Metal Concepts turned the metal handiwork of  Jeff Allison, into the gleaming, flawless paint, perfectly gapped, SEMA Show car that it became.
Almost 10 years later my Chevelle is back at Street Metal Concepts for a few tweaks and updates so I wanted to check in with Street Metal Concepts to see how things are going, what life lessons they have learned, and to catch up with my buddy Zip Simons! Zip is the co-creator of SMC and he is far from the brand new business owner I met so long ago. Business is booming and things are going well. In his words, they are splitting at the seams and it is difficult to squeeze even an old friends car into queue. Currently they have 140 cars waiting in line to get in for the expert care of the team at SMC.
Ten years of hard driving on a "SEMA Show Car" have done some damage and life has worked its way into the "patina: of the Chevelle. Talking to Zip makes it sound easy to fix the issues but I know that is coming from a stand point of decades of experience and not really something that is easy for the lay person to do. Street Metal Concepts has all of the best tools and latest technologies to accomplish these feats and it takes talented people to make it all happen. One of the things he did not expect to learn was the people part of the business. They search and work to find great employees that are a good fit to the team with the skills to build incredible cars.
A cursory search of Street Metal Concepts Instagram and you see a lot of amazing vehicles from one end of the spectrum to the other. From totally radical street rods, to classic sixties cruisers, and even off road machines like old Broncos and C10's. They are a full service facility that does paint and body as well as a lot of mechanical and wiring work. They are all car guys at heart and like to work on anything automotive related.
You can find out more about Street Metal Concepts at their website www.streetmetalconcepts.com or on Facebook.com/streetmetalconcepts. They also post great pictures of customers vehicles at Instagram.com/streetmetalconcepts
Thanks, Rick!
-Rob Kibbe
======================================
This interview sponsored by our pals at National Parts Depot – your premier source for muscle car restoration parts!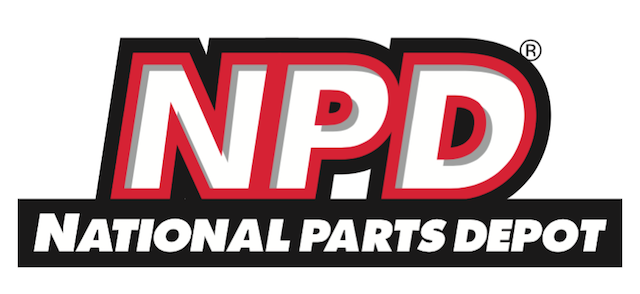 ======================================================
This episode also includes the return of the  Vintage Air Summer Special! 
Vintage Air are the inventors of high performance air conditioning,
and provide systems for Street Rods, Muscle Cars, and Classic Vehicles.
More info is available on the website as well!
======================================================