Podcast: Play in new window | Download
Subscribe: Apple Podcasts | Google Podcasts | Stitcher | RSS
FEATURE INTERVIEW:
Rick Love – Vintage Air, New Cool Stuff!
Every spring, when the weather starts to get warm, I like to talk to Rick Love, President of Vintage Air about new cold air products and technical details of the add on systems. Rick is an amazing resource and a leader, not only in air conditioning but in the automotive aftermarket as a whole. At the 2021 SEMA show he was inducted into the SEMA hall of fame for his lifetime of work in the industry!
Every year Vintage Air introduces new products and quite often they win awards for creativity and technology. This year they are offering a new product line for 1982 to 1988 G body vehicles including Monte Carlo and El Camino. He noted that there are more differences between G body vehicle than one would think. Main dash units are fairly shallow and ninety percent of the content in a production dash is filled up with AC and heating components. With todays modern technology that space can be condensed and upgraded to better performance with a Vintage Air system that utilizes electronic controls, better blower and current R134 refrigerant. Rick said the new system even includes a new firewall plug to relocate the new parts and even a steel glove box to fit around the upgraded installation.
Another product I wanted to know about is the "Monster Brushless Fan" and why this exists. Rick said that old brushed type motors were basically an on/off system that turned on at a high temp and back off at a low temp. It was able to keep the engine temp within a range but not accurately and when a brushed motor turns on, there is a huge spike in voltage when the motor turns on.
Brushless motors have the ability to vary the fan speed to control how much air is drawn in and more accurately control temperature's exactly where they need to be. Since the motor is almost always on, there is no current hit at turn on and much easier on vintage wiring.
I wanted to know how Rick and his employees determine what vehicles to create new products for and what problems they think they need to solve. Vintage Air depends on data they can get from numerous sources like Hagerty Insurance and the dealer network that sells their A/C systems. The distributors are the front line and can pick up on trends in the market. Rick says they can get ahead of the market and bring products to market before sales explodes. They also use databases of what vehicles are registered and on the road to know what vehicles are being driven and needs parts or upgrades on a daily basis.
Rick always has a great automotive project going on and drives interesting daily vehicles. Recently he revisited one of his favorite vehicles and updated (i.e. re-restored) his '39 Ford. He said he wanted to make it look good again but kept the same color scheme and of course the classic flame paint job. It still sits on its original chassis, but appropriate suspension tweaks have been done to make things a little cleaner and easier to run down the road. He installed a traditional Chevy small block with EFI, a Borg Warner 5-speed, and the body gaps were made nicer than ever. It's a great update to a car that feels like family! In The Garage Media did a fantastic article on the Ford.
You can find out more about Vintage Air at their website VintageAir.com, or on Facebook.com/vintageairinc. They also post great pictures of customers vehicles at Instagram.com/vintageair.
Thanks, Rick!
-Rob Kibbe
======================================
This interview sponsored by our pals at National Parts Depot – your premier source for muscle car restoration parts!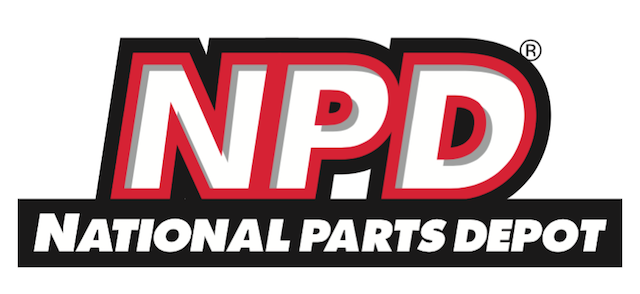 ======================================================
This episode also includes the return of the  Vintage Air Summer Special! 
Vintage Air are the inventors of high performance air conditioning,
and provide systems for Street Rods, Muscle Cars, and Classic Vehicles.
More info is available on the website as well!
======================================================