Podcast: Play in new window | Download
Subscribe: Apple Podcasts | Google Podcasts | Stitcher | RSS
FEATURE INTERVIEWS:
Chris Holstrom:
Our guest this week is Chris Holstrom from Chris Holstrom Concepts. Chris is a long time friend of the show and his shop is known for creating some of the most beautiful, award winning, and subtle muscle cars and customs around. He recently represented a client's gorgeous 1964 Corvette at the Barrett Jackson auction in Scottsdale…..and in his words he "learned a lot" from it in regards to how the process of selling at a highly watched auction works! In this episode he's going to share the lessons he learned, good, bad, etc. as well as what he plans to do when he does it all again (and he's going to).
First, a little backstory. The '64 Corvette Chris took to auction was a customer car that was totally built specifically to the customers wants and needs. It was never built to be an "auction car" first and foremost, but a beautiful Corvette that his client had dreamt of with every touch possible to make it his own and special. Much time was spent on fine details like tucked bumpers and widened fenders as well as massaging all of the body panels to be more perfect and less mass produced. It was mounted on a Morrison frame which was the founding idea of the whole build. The customer said " I want a Morrison frame" and then they found a car to go with that idea. Over all the car was built to show, and drive, and be exactly what the customer wanted. It would have gone on to be loved and used, but not everything in life goes they way they are planned. 
Unfortunately, as the car finished it's completion the owner started having some health issues that would make using the Corvette really difficult. He proceeded with showing it at a fall Good Guys show however and it was scheduled be a show vehicle at SEMA 2021. At the Good Guys show a Barrett Jackson representative saw and appreciated it immediately, sharing that C1 and C2 Corvette's are loved buy the Barrett Jackson crowd. Shortly thereafter Chris and the owner learned that their SEMA plan had fallen through as the company it was to be in a booth with had chosen not to attend due to COVID-19 issues. Suddenly the owner had a beautiful car he couldn't enjoy with no where to be showcased. The decision was made to jump on the opportunity right there in November of 2021 and send it to Barrett Jackson for photographing and promotion to sell in the Jan 2022 auction. Chris was hired to rep the car at the auction.
Barrett Jackson worked hard to make sure it was advertised and shown beautifully to promote the car and make sure everyone knew about it. It was in a nice roped off section with about fifteen other C1 and C2 Corvettes with a couple other car builders representing and talking to people that could be interested in the vehicles. Chris started talking with the other sellers and instantly found out that he brought a REALLLY high end car in comparison. He also learned that positioning in the auction and the education of the buyer (good or bad) determines a lot about what prices something will bring. Obviously, the most expensively built car is not necessarily the one that sells for the most…..and he found that out when the auction hammer dropped. He also learned how it could all be done over again, and how a really big win could be possible!
Chris went in depth with the lessons he learned at the auction and the whole experience. Your going to love this interview and it will change how you look at the next auction. If you would like to know more about Chris and the cars they build, check them out on Facebook.com/ChrisHolstromConcepts . If you would like to see the auction listing of the Corvette, check it out still up at Barrett Jackson website at Barrett-Jackson.com/1964-CHEVROLET-CORVETTE-CUSTOM-COUPE-251462.
Thanks Chris!
-Rob Kibbe
This interview sponsored by our pals at National Parts Depot – your premier source for muscle car restoration parts!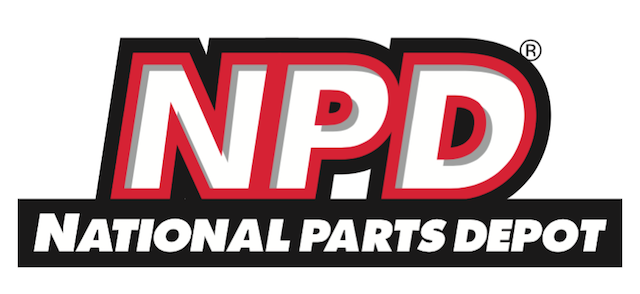 ======================================================