Podcast: Play in new window | Download
Subscribe: Apple Podcasts | Google Podcasts | Stitcher | RSS
FEATURE INTERVIEWS:
Tony Whatley:
This week marks the return of an old friend and former co-podcaster, Tony Whatley. Tony has the street cred most us seek first: he has great taste in cars! That said, Tony likes reeeeeaallllyyy nice cars (and trucks) and he likes growing his own businesses to be able to enjoy the spoils thereof. He's not shy about cutting to the point: if you want to have big car (or any) dreams that require a lot of money to acquire, you'd better find a way to generate a lot of money! More importantly though, Tony's focus on his own (and now other people's) businesses is taking something that's growing to the next level. He's used his own principles on himself, and his latest "fun car" (a new RAM TRX) is proof.
Tony and I started an LS based show way back in Episode 1 of the LSX podcast. That partnership lasted twenty four installments before both he and I ran out of time for that particular "side-hustle" and moved on to other ventures. Of course Tony never has just one iron in the fire and his track record since then is proof that he has been very busy. 
LS1Tech.com Is probably Tony's most famous website to date with over 300k users on at one point. Tony pointed out that his second most popular page was dedicated to racing trucks, and it had almost as many at 280K users. Actually to count all of his businesses and projects, we might be here a while. All of this has led to many choices in many business situations including how and when to sell or invest and (of course) try to make money doing it. He is now coaching others and helping them take advantage of his history and experiences.
Driven365 is Tony's business that actually helps other businesses and people to achieve their own version of success. He has included the community aspect he loved in his earlier LS sites, along with the one on one coaching to pinpoint areas specific to each situation. Many different programs are available at various price points depending on each need. Tony pointed out businesses he has helped start and doubled peoples income just by unlocking where they can utilize their talents the best to build wealth. He can also help unlock the potential in marketing your offerings and show your future customers how you can help them fix their problems.
You can find out more at 365driven.com. 
Thanks Tony!
-Rob Kibbe
This interview sponsored by our pals at National Parts Depot – your premier source for muscle car restoration parts!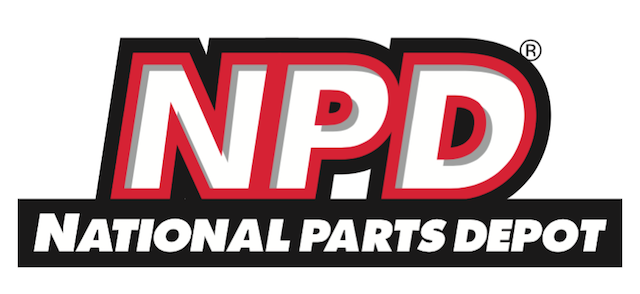 ======================================================
The Pro-Touring.com Update with Larry Callahan!
We're proud to say that this segment is sponsored by the fantastic muscle car and hot rod wiring supply company, Ron Francis Wiring, and we're very appreciative that they are our show sponsor! Thanks, Ron Francis!
January is here, and we're kicking off the Pro-Touring news with the full run down of the 2022 Good Guys schedule! Remember, not all Good Guys events hold an autocross (but must do), so check and plan accordingly. This will be the first year for the all new 25 year "rolling rule" procedure. This will allow any vehicle 25 years or older to enter a Good Guys show for the entire weekend! Believe it or not, but for 2022 that would mean that a 1997 or older vehicle would now be eligible.
As always, autocross and Pro-Touring events are featured at Pro-Touring.com