Podcast: Play in new window | Download
Subscribe: Apple Podcasts | Google Podcasts | Stitcher | RSS
FEATURE INTERVIEWS:
Rick Schmidt:
It is the first week of November, Thanksgiving is upon us, and it's time for another great Ask Rick segment! Rick and his father Jim curated an impressive car collection by purchasing what they liked more than what was "in demand," but in this discussion we'll learn that their first desire was to buy the best car possible, not the best one available. There's a difference! 
An example of this is the 1973 Torino that Rick will be showing at this years MCACN Show (Muscle Car and Corvette Nationals) in Rosemont, IL (Chicago area) November 21 & 22, 2020. That car was purchased specifically because it was the very best 1973 Torino that could have been ordered. Every box was checked that one would want (it's even a 4-speed), it has just over 41,000 original miles from new, and is 100% original and un-restored, including the paint. 
You can find out more about NPD at the website National Parts Depot, or on social media via https://www.facebook.com/NationalPartsDepot or on Instagram.com/npd_nationalpartsdepot
Thanks Rick!
-Rob Kibbe
This interview sponsored by our pals at National Parts Depot – your premier source for muscle car restoration parts!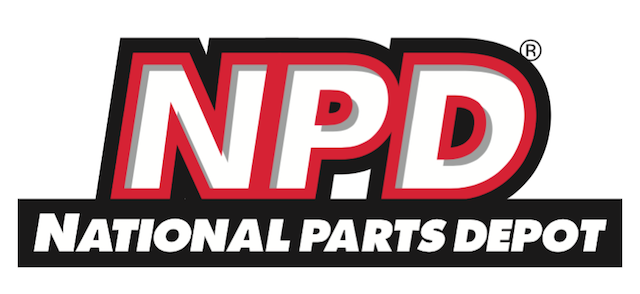 ========================================
Bonus Segment: Garrett Daniels
The Coolest TV Functional Roll Bar, Ever!
We have one last interview to present from the Holley MOPARTY event a few weeks ago. Garrett Daniels at RND Fab Works came on to discuss how he created the totally functional; "General Lee Hoop" roll bar. How does one make a functional 2 point roll bar suitable for race belts? Easy….make it a 4-point bar with a removable cross bar as well!
Garrett also installed torque boxes, subframe connectors, and new floor pans. He created a structure under the car to weld the roll bar too off of the subframe….so the General is now ready for flight!