Podcast: Play in new window | Download
Subscribe: Apple Podcasts | Google Podcasts | Stitcher | RSS
FEATURE INTERVIEWS:
Holley Moparty 2021 – Special Episode #2:
Today's guest is a lot of friends that we got to catch up with at the Second Annual Holley Moparty event in Bowling Green Kentucky. Justin "Corndog" Cornette, my cohost on the Kibbe and Friends show, and myself attended the event and captured the feeling of the gathering in some great interviews with old and new friends. 
Dylan McCool YouTube Barn Finds: I first met Dylan at Moparty 2020, and he was next to his barn find Challenger that he had swapped a 5.7l 3rd gen Hemi into. Little did anyone know, the car did not run at the time. It was very similar to a SEMA build where it looked good but not totally functional. During that event he figured out what wire was off and brought all of his hard work to life. He has since driven it almost 4,000 miles, and even in the Hot Rod Power Tour. Corndog and I caught up with him at this years Moparty event to see how things are going and how has his creation working out for him. You can check out Dylan on YouTube at YouTube.com/c/DylanMcCool.
Bill Tichenor Holley Director of Marketing: Every great event has a promoter behind the scenes pushing all of the buttons and making things happen. Bill Tichenor was present at the second annual Moparty event and was loving it. I asked him how the gather of Chrysler Corp cars and trucks was different than the other events that bookended this one. He said the people were the major difference and the fans were there to support their brand no matter Ford, GM, or Chrysler. The Holley support staff are at the grounds most of the month putting on the three massive shows each featuring a different brand. Bill does have his favorite moments though and he definitely rubbed in the fact that he got to ride in Bigfoot while it had Vaughn Gitten drifting around below.
Mr Norm Jr: Last year at the Holley Moparty, I had the opportunity to meet and interview Mr Norm, who was undisputedly in the middle of the boom of the muscle car era. He was directly involved with many ground breaking changes in the industry and was one of the most recognized names in muscle car sales even to this day. There are still vehicles made with his name on them and are on the level of Shelby or Yenko. Mr Norm passed away very soon after the interview to the loss of an industry. This year, I met and interviewed his son, Lee Krause, otherwise known as Mr Norm Jr. Lee talked about the tremendous response from people around the world mourning his fathers passing. He said he is going to carry on the legacy and continue to promote Mr Norm stories and memorabilia as long as he can.
Mike Musto and Kevin Wesley – PRO-TOURING UPDATE: Holley Moparty is a gathering place for people who love cars. Mike Musto loves cars, so of course he was found wandering the show admiring the many beautiful Mopars. Scott Stap was able to spend a few minutes with Mike talking about his old shows and his new web series by Hemmings where he and Elana Scherr purchase an old barebones square body suburban and road trip it. One the show the highlight the various stops at suppliers across the country who upgrade the vehicle and then the duo give live feedback on the improvements. Mike was there with his friend Kevin Wesley of Wesley Motorsports, LLC in Lansing MI who is currently installing a Hellcat RedEye engine into "Mr Angrier" to give it a huge boost in horsepower. Kevin detailed his suspension plans for the car and said he is just going to keep it simple.
Thanks Holley for putting on Moparty in 2021!
-Rob Kibbe
========================================
Kibbe's New Invention: The Magic Tee
And now for something completely different. Rob and his buddies spent the last ten years creating, designing, testing, investing, patenting, and everything else it takes to bring a new product to market. It's called The Magic Tee….and it's for baseball and softball training. Seriously. It has nothing to do with cars at all….but the process of bringing a product (and business) to market is something we all need to know about. The full story is in this episode….and by all means, visit www.magictee.io and buy one for everyone you know!
========================================
This interview sponsored by our pals at National Parts Depot – your premier source for muscle car restoration parts!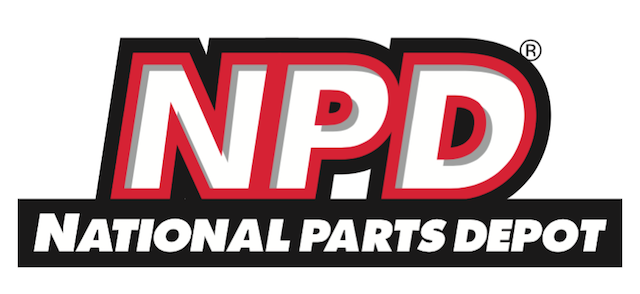 ======================================================
Presented with Ron Francis Wiring!
We're proud to say that the Pro-Touring segment is sponsored by the fantastic muscle car and hot rod wiring supply company, Ron Francis Wiring! Contact them today for their latest catalog and be sure the review their new website for all of your wiring and electrical needs!