Podcast: Play in new window | Download
Subscribe: Apple Podcasts | Google Podcasts | Stitcher | RSS
FEATURE INTERVIEWS:
Lyle Brummer:
Speedkore – Hellraiser Carbon Fiber Charger
This week, I spoke to Lyle Brummer of Speedkore Performance Group. Speedkore specializes in one-off high performance car builds that meld craftsmanship and high end technology to produce stunning works of art. They are known for their stunning carbon fiber bodywork that resembles the original but at a much higher refinement than ever used in a production build.
Speedkore was founded in 2015 by local businessman Jim Kacmarcik when he saw an opportunity to gather a team of highly talented craftsmen to form an organization that would produce amazing cars. They are also well known for building full or partially carbon fiber bodied muscle cars, particularly 1970 Dodge Chargers, with high horsepower engines.
The first such vehicle, Tantrum, sported some carbon fiber panels and highlights in the woven wonder material, but the second vehicle named Evolution upped the game like no other and produced a fully carbon fiber 1970 Charger. Speedkore currently produces parts for sale and you too can own these technological wonders for your classic ride.
The cars Speedkore builds attracts customers of all kinds….even famous ones! In fact their list of customers reads like a red carpet guest list at a Hollywood movie premiere. Robert Downey Jr, Chris Evans, and Kevin Hart are all customers. Kevin Hart specifically is the owner of Hellraiser, the latest full carbon 1970 Charger powered by a 1,000 horsepower MOPAR "Hellephant" engine, custom designed frame and suspension, and a 14 point roll cage.
If you would like to know more about Speedkore you can find them on the web at Speedkore.com or see amazing pictures at Instagram.com/speedkore01.
Thanks Lyle!
-Rob Kibbe
======================================================
This interview sponsored by our pals at National Parts Depot – your premier source for muscle car restoration parts!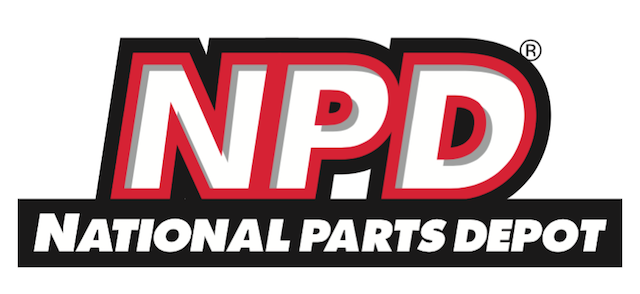 ======================================================
Presented with Goodguys!
As announced in this episode, we're working with Goodguys this spring to promote their upcoming car shows and autocross events! Of note to many will be the all new "Challenger" class at the autocross, which is a replacement for the old "Hot Rod" class. Full details are on the Goodguys autocross website as well here: https://goodguysax.com.
Upcoming events include:
Goodguys 2nd RaceDeck Salt Lake Nationals May 21 – 23, 2021 Utah State Fairpark
**Use Our Custom Link for Signup Discount!**
www.eventbrite.com/e/138872376015/?discount=GGMUSCLE
======================================================
Presented with Ron Francis Wiring!
We're proud to say that the Movie Car Update segment is sponsored by the fantastic muscle car and hot rod wiring supply company, Ron Francis Wiring! Contact them today for their latest catalog and be sure the review their new website for all of your wiring and electrical needs! 
By the way…the "Tommy Boy" GTX convertible is headed to the Mecum auction this very weekend. You can also watch the excellent segment hosted by Kevin Oeste on the "Joe Dirt" Trans Am here as well.