Podcast: Play in new window | Download
Subscribe: Apple Podcasts | Google Podcasts | Stitcher | RSS
FEATURE INTERVIEWS:
Mike Finnegan:
The Life and Times of Mike Finnegan
This week I caught up with a very special friend of the show, Mike Finnegan. I met Mike on The Hot Rod Power Tour in 2015. That later fostered into a friendship that launched the Kibbe and Finnegan Podcast in 2016 (which today is the Kibbe and Friends Show). Mike's best known as the host of popular automotive shows Roadkill (Motor Trend), Finnegan's Garage (YouTube), and Faster with Finnegan (Motor Trend). More importantly than all that, he's LOVES to make hilariously fun automobile projects with his friends and share them with the world. That's the subject of today's discussion!
Mike is never one to sit still and 2020 was no exception. While a lot of people were quarantining at home and kicking back to Zoom meetings in pajamas, Mike and the other Motor Trend shows were still recording and putting out fun automotive content, but under wildly different constraints. Roadkill continued filming, his YouTube show continued filming, and they even recorded a second season of "Faster with Finnegan" with his pals David Newbern @davidnewbern and Mike Cotten @midwestimages. The latest episode even featured an appearance by NASCAR driver Corey LaJoie driving one their cars!
When it comes to YouTube content creation, the world around this has changed significantly since Roadkill started. The YouTube algorithm is its own maniacal creation and as Mike shared (in the end) it's the volume of "high quality" views that dictate the quality of revenue to the content creator. Watching a single video alone is good, but if a viewer watches another one immediately following it's even better. There are several channels out there now that feature live stream video games, makeup artists, garbage truck pickups, and the like that all gain MILLIONS of views! He did say if you insist on producing automotive related videos (which can cost a fortune in dollars and time to create), you need to make in engaging stuff, posting weekly or even daily! Basically, 1,000,000 views per day will get you where you want to be….but you might be working round the clock to get there.
You can find out more about what's going on with Mike at Instagram @finnegan999, on YouTube Finnegan's Garage, and of course on the MotorTrend shows RoadKill and Faster With Finnegan
Thanks Mike!
-Rob Kibbe
======================================================
This interview sponsored by our pals at National Parts Depot – your premier source for muscle car restoration parts!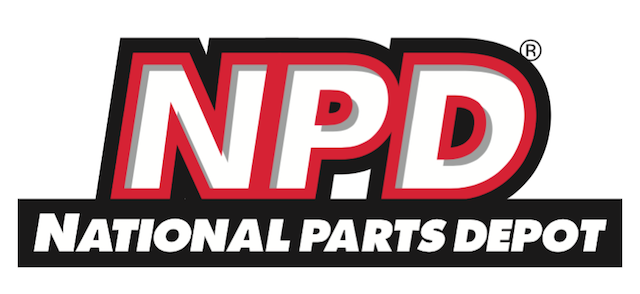 ======================================================
Presented with Holley!
This St. Patty's day, don't spend your time searching for rainbows, pots of gold, leprechauns or anything else that may or may not even exist. What you can do is enter to win a Holley Hi-Ram of your choice, and we'll paint it gold for you so your engine bay has a touch of Irish luck!
Enter by March 1! Click here to enter: http://bit.ly/HolleyStPattys