Podcast: Play in new window | Download
Subscribe: Apple Podcasts | Google Podcasts | Stitcher | RSS
FEATURE INTERVIEWS:
Rick Schmidt:
The Realities of Classic Cars as Investments
Our first show of the month with Rick is up and ready for launch! The topics this week included two zany topics: The impact of the Daytona 500 and the inflation hedge bet of collecting cars as an investment. As you may have guessed, Rick had opinions and experience with both.
Daytona 500: Sunday Feb 14, 2021: In the past Rick attended the race every year with a good friend of the family and made a huge day of it. Unfortunately his friend passed away and it just was not as much fun anymore.  Rick also felt that racing was better back then as well as the great rivalries between drivers. The cars were different too, they had more personality and bigger varsity between cars instead of a painted on grille on the same body and drivetrain all going the same speed. The media coverage is what sealed the deal though and Rick is more than happy to be able to sit at home and watch the whole race in 4K detail instead of just one corner of the action.

Investing: In this day and age of huge government stimulus packages, thoughts turn to rising costs and inflation. Since our audience could invest in something, why not follow Rick's model and invest in what they know best; cars! Rick shared that one of the lessons his father believed most was to invest in yourself first, and as such the stock market is now where he chose to invest but instead in his businesses and in assets. The car collection they curated…..wasn't actually for an investment though, though it resulted in one. In addition they chose to purchase low mile, highly optioned cars not as speculation bets, but simply because they liked them! Some are rare, some are not, but all are special. Today if they wished to sell a portion of the collection they would certainly see a great return….but that day may or may not ever come. Why? They still like the cars!
Food For Thought: While I didn't get the chance to discuss this with Rick I'd be curios to know what his opinion is on the value of buying the "last great gas" muscle cars that are available on the market now. The new 2022 Caddy Blackwing has already reached it's first allocation of reservations, and Ford, Chevrolet, and Dodge all have amazing, high performance muscle cars in the lineup that will – perhaps sooner than later – be replaced by electric variants. In regards to muscle cars, could mid 2020's may be just like the early 1970's in regards to the last great muscle cars?
You can find out more about NPD at the website National Parts Depot, or on social media  Twitter.com/npdlink. 
Thanks Rick for the car related finance tips!
-Rob Kibbe
======================================================
This interview sponsored by our pals at National Parts Depot – your premier source for muscle car restoration parts!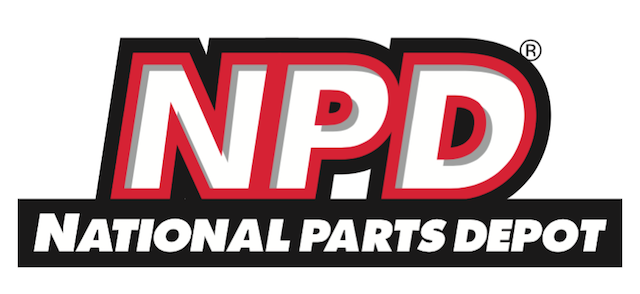 ======================================================
Presented with Holley!
This St. Patty's day, don't spend your time searching for rainbows, pots of gold, leprechauns or anything else that may or may not even exist. What you can do is enter to win a Holley Hi-Ram of your choice, and we'll paint it gold for you so your engine bay has a touch of Irish luck!
Enter by March 1! Click here to enter: http://bit.ly/HolleyStPattys