Podcast: Play in new window | Download
Subscribe: Apple Podcasts | Google Podcasts | Stitcher | RSS
FEATURE INTERVIEWS:
Matt Vaudrin:
Dirt Rally Drifting Mustang
This weeks interview is with Matt Vaudrin of the RumBuilder YouTube channel to talk about Dirt Rally Racing in his "clapped out" 1994 Mustang. In the past year he has found that his (mostly) stock 5.0 Mustang is the key to amazing fun in the sport of "Rallycross!"
Matt's story is a little backwards of what most think should happen. He started out turning wrenches and working in a garage getting hands on and dirty with cars. One day he noticed the guy at the parts counter not only had clean hands but was in the air conditioning as well. He soon changed careers and only had grease on his hands from working on his own cars. 
As a Mustang fan Matt knows a bit about the SN95 era and when he heard of this beater car he jumped at it without testing it out. His car still had the 5.0 and had a manual transmission, was rust free, and was $1,000. He did not even see it until the day he picked it up! When he got it he saw it may be a little uglier than he thought. 
Beauty is in the eye of the beholder however and his goal for the car was to use as a rallycross platform with this club North Texas Rallycross. Rallycross is akin to autocross, but instead of being on level asphalt it's performed on "country" terrain….i.e., dirt! His goal was to use the Mustang to drive for the best possible while wagging the tail and hitting the jumps as best as possible. 
He painted the car by handing using some "home store" products, stripped the interior, swapped the bad transmission for a working unit, added some all terrain tires, pulled the sway bars, then hit the track. In his words, he's definitely come in first place when it comes to having fun. The cars that compete range from old Datsuns to new "Rally Fighter" purpose built off road jumpers. He's even jumped his car a few times…..which lead to inventing a new exhaust system that will route through the trunk to avoid the inevitable damage. In fact, thanks to his efforts on his YouTube channel, it's sponsored!
You can find out more about Matt as "RumBuilder" on YouTube.com or on Instagram.com/rumbuilder.
Thanks, Matt!
-Rob Kibbe
======================================================
This interview sponsored by our pals at National Parts Depot – your premier source for muscle car restoration parts!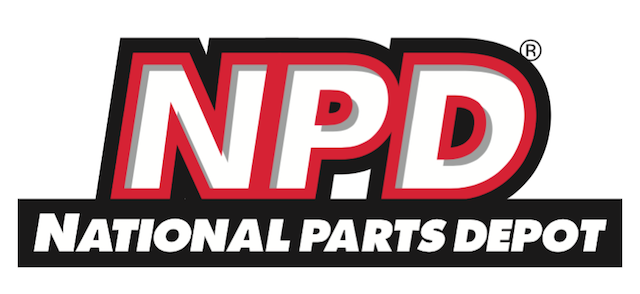 ======================================================
Presented with Holley!
It's a new year, and maybe a new (old, kinda crappy, still cool) ride is in your future! Holley is giving away Freiburger's very own '66 Buick convertible – the car that started Roadkill!