Podcast: Play in new window | Download
Subscribe: Apple Podcasts | Google Podcasts | Stitcher | RSS
FEATURE INTERVIEWS:
Rick Schmidt:
A Look Back at a Look Forward
As announced in this episode, our first show of the month will always feature Rick Schmidt as our feature guest…..and this one is a doozy to begin with. This week I asked Rick if he thought about the future way back when he changed his career from college to business and joined his dad at NPD. Ten years ago I made the decision to quit my daytime job and go one hundred percent  full time self employed. This was very stressful and I thought about the future constantly wondering what would happen.
Rick went through a similar life changing event when his father asked him to help out with the company after some key positioned people quit without notice. Rick's life was planned out, in his mind at least and this was a very unexpected change. He came in on a temporary basis and eventually decided that it would become permanent. This decision meant changing his future plans and dreams for what he saw as an even better opportunity.
You can tell Rick has a passion for what he does at NPD and it was an excellent decision for all of us needing restoration parts. 
You can find out more about NPD at the website National Parts Depot, or on social media  Twitter.com/npdlink and 
Thank you everyone for an amazing ten years of self employment!
Thank You Rick and NPD for standing by The Muscle Car Place all of these years!
-Rob Kibbe
======================================================
This interview sponsored by our pals at National Parts Depot – your premier source for muscle car restoration parts!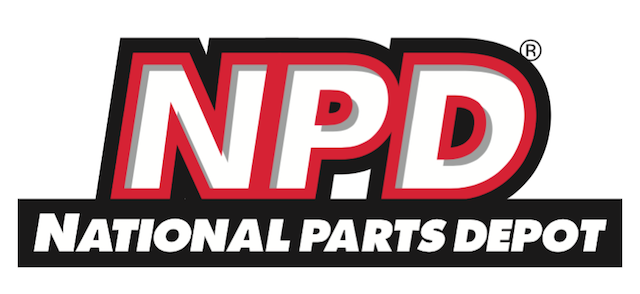 ======================================================
10 Years of Full Time TMCP!
2021 is now here! This week in particular marks my 10 year anniversary if leaving the corporate world behind to chase some crazy new dreams. While I can't say it went exactly to plan, I CAN say that I wouldn't change any second of it. The friends, the adventures, and the experiences have been overwhelming. Thank YOU! I tried my best to share the good, bad, and ugly of that very first week in business (i.e. it was a massive failure). 10 years later, I'm a little older, balder, and wiser.  My hope is that what I shared in this episode will be a big help to those of you in the automotive business of your choosing, no matter what that is. 
======================================================