Podcast: Play in new window | Download
Subscribe: Apple Podcasts | Google Podcasts | Stitcher | RSS
FEATURE INTERVIEWS:
Jeff Allison:
SEMA Cars, Mustang Restorations, And 80MPH Go Karts
This week I had the pleasure of once again talking with my great friend, my brother from another mother, and the owner of Allison Customs, Jeff Allison! It has been a little while since we just talked and ten years since we started collaborating on the build of my Chevelle. Jeff launched his business (officially) in spring of 2011 and my Chevelle was the first car his company took on. 10 years later it's been a life changer for us both! I asked him on to discuss the journey, how 2020 has affected him, and also….how to REALLY set up 2-stroke racing go-kart I bought from him to enjoy with my son!
Most seasoned listeners will know that in addition to owning Allison Customs, Jeff's "other" job is as a high seniority Captain for a major airline (he's been a pilot for 30 years). Obviously, 2020 has been a year the airlines have truly struggled with and that allowed him the time to complete customer projects and continue to build out his YouTube channel for the business. He recently completed  "major sorting" work on the '67 Mustang owned by Vincent Aiello, host of the Fighter Pilot Podcast and friend of the show. Vincent joined the airlines after his retirement from the Navy and hired Jeff to get his Grandfathers Mustang up to snuff after years of being functional, but somewhat incomplete. Vincent actually drove it from Flagstaff Arizona back to his home in San Diego California with no problems…and functioning gauges, heat, air conditioning, brakes, completed interior, new stereo, and an upgraded rear end!
We also discussed my other new interest: high speed racing go-karts! Years ago I bought the racing go-kart that Jeff's son used to race as a future project for my son and I to tackle. 6 years later…the time is now here to proceed! The kart itself was set up for a 2-stroke series and oval track racing, but is easily reconfigured for road course use (or just general goofing off) by reposition the rear end and changing the wheel and tire combination.
Being the Jeff Allison…in addition to the kart he sold me a TON of parts, gears, components, wheels, tires, and even a spare Yamaha KT-100 engine. The last time his son competed on the kart was at a high bank track….doing 80 mph!
You can watch Jeff on his YouTube channel where he is working on many projects, sometimes all at once. One project that he is getting very in deep with is Project Creep the International Scout and you can follow his progress at Allison Customs' – PROJECT CAR TV or on Facebook at Facebook.com/AllisonCustoms.
Thank you for being my friend Jeff Allison!
-Rob Kibbe
======================================================
This interview sponsored by our pals at National Parts Depot – your premier source for muscle car restoration parts!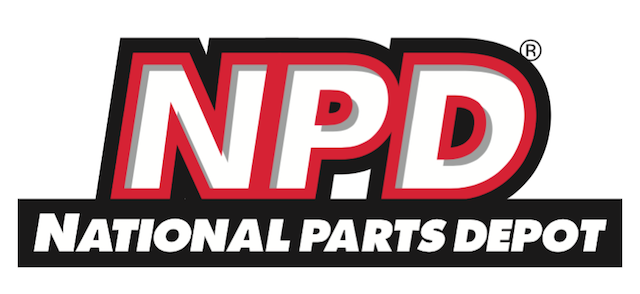 ======================================================
"Ask Rick" with NPD's Rick Schmidt!
In this month's "Ask Rick" I asked about his thoughts on new OEM hyper horsepower cars. Both Jeep and Cadillac are both releasing new high horsepower vehicles with outputs in the supercar range – and the Cadillar is even offering a manual transmission! Rick pointed out that even though these are not considered "halo cars" they are the leaders in that category. The high horsepower option generates interest and media attention and while that model may not sell many a high volume units, it does generate sales because people come in to see the super models.
A listener asked about restoring a vehicle beyond its original set of parts. Essentially, can one restore the soul out of a car? Rick of course had a story to go with it and an example that cars that have been taken care of their whole life is always worth more. When you see a restoration that takes the car down to nothing but a cowl, you can appreciate the work that was put into the vehicle…..but a rust free survivor is what gets the heart pounding.
Rick also shared the most amazing detail I've ever hears on how to find the "right" production number Buick GNX. Remember…only 547 were even produced!
======================================================
Presented with Holley!
Holley has TWO MASSIVE contests running right now – and you can enter to win! Prize #1 is a 427ci built-to-the-hilt small block Ford. Prize #2 is David Freiburger's very own '66 Buick convertible – the car that started Roadkill! Links are below to enter. Be sure to tell Holley we sent you!
======================================================