Podcast: Play in new window | Download
Subscribe: Apple Podcasts | Google Podcasts | Stitcher | RSS
FEATURE INTERVIEWS:
Marc Methot, CARtoons Magazine
This week I spoke to Marc Methot, the Editor and Publisher of CARtoons magazine! The original automotive comic book publication ceased production in 1991, and Marc brought it back to life in 2015. This is the story of its rebirth…and how "Krass and Bernie" were able to come back once again!
Marc Methot was born and bred into the automotive culture. His father was a gear head and always had cars he was working on. Like myself, as a child he was a fan of the Dukes of Hazzard and attended a "World of Wheels" car show and posed for photo with Sorrell Booke, Boss Hogg himself! As a kid he also really enjoyed CARToons, the automotive comic book. Unfortunately that publication ceased in 1991 and he assumed it was gone forever.
An entrepreneur at heart, one day a Marc was perusing a website that listed unused or abandoned trademarks and stumbled upon CARtoons magazine listed there. It had been over 20 years since the publication ceased and the registration had just become available. He applied for the trademark registration, won it, and after a very steep learning curve and late nights of hard work, he published the first copy of the new series. CARtoons was back!
The "new" CARtoons has all new art and stories, storytellers, and themes. He was able to get original artist, George Trosley (Krass and Bernie) to create a new series called Deuce and Pinstripe that has been in every issue since day one. Later on the Krass and Bernie franchise became available and now they are both featured CARtoons. Some times George even does cross over interaction between the two duos just to keep it interesting. Every issue of CARtoons takes you back to younger days of day dreaming about cars and reading comic books.
You can subscribe to CARtoons at the website CARtoonsmag.com or even better you can use the Where To Buy map and run right out and get a copy right now. You can also buy CARtoons swag and shirts.
Thanks for reviving one of my favorite magazines ,Marc!
-Rob Kibbe
======================================================
This interview sponsored by our pals at National Parts Depot – your premier source for muscle car restoration parts!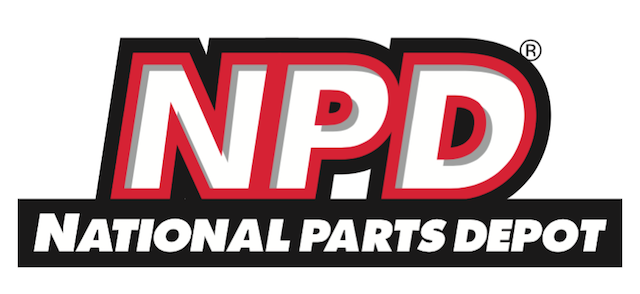 ======================================================
Presented with Holley!
Holley has TWO MASSIVE contests running right now – and you can enter ti win! Prize #1 is a 427ci built-to-the-hilt small block Ford. Prize #2 is David Freiburger's very own '66 Buick convertible – the car that started Roadkill! Links are below to enter. Be sure to tell Holley we sent you!
======================================================
The Pro-Touring.com Update with Larry Callahan!
We're proud to say that this segment is sponsored by the fantastic muscle car and hot rod wiring supply company, Ron Francis Wiring, and we're very appreciative that they are our show sponsor! Thanks, Ron Francis!
Thanksgiving With Larry: Larry gave a small sneek peek behind the curtain and talked about the menu for Thanksgiving. The meal at the Callahans will be totally traditional with a smoked turkey, homemade cranberry jelly out of the can, potatoes AND stuffing as well as the other favorites. A full week of leftovers is also planned following the event.
OUSCI HAPPENED!: Even with SEMA being cancelled, OUSCI still happened. The event was a huge success even without being in Vegas. Mike Copeland was spotted on the Circuit of the Americas F1 race track laying down some hot laps. See the previous Moparty special featuring him and his car. CB Ramey won the whole deal…and $25,000 in cash!
55 Update: Larry is having a problem coming up with a name for the 55. If you have an amazing idea for a name, let Larry know over at Pro-Touring.com.
As always, autocross and Pro-Touring events are featured at Pro-Touring.com
======================================================