Podcast: Play in new window | Download
Subscribe: Apple Podcasts | Google Podcasts | Stitcher | RSS
FEATURE INTERVIEWS:
Charlie Hyatt, Innovative Rod and Customs
This week is a great interview with Charlie Hyatt, who founded Innovative Rod and Customs to be his own boss and build great cars!
Charlie Hyatt loved working on hot rods and had a career of working in hot rod shops throughout Minnesota. For years he dreamt of having his own hot rod building business….and with young children at home and a pandemic hitting the country, he moved forward with it. And it's working! This is his story.
Charlie has had a passion for custom cars since a young age and once he graduated from High School he knew he wanted an automotive education. WyoTech and UTI came to mind first but money was definitely an issue.
He found Minnesota West Community & Technical College in Granite Falls that the schedule also allowed him Fridays and Saturdays to work at a local rod and custom shop. The owners of the shop even put him up for Thursday nights so he could get in a full day of learning and earning.
This was the best of both worlds as he was able to get a school type learning structure as well as a hands on real world apprentice type learning at the same time. He was able to put the in shop experience on his resume and gave him a step up on the job market. The vehicles he worked on were for the most part destined to go to Barrett Jackson auctions.
He knew that he wanted to work on custom one off projects so he left that shop and went to a true custom shop and learned even more tricks over the next eight years. Finally he reached a point where there was no move up and knew he wanted to be his own boss.
Charlie started selling tools from a tool truck and worked massive hours and pulled out all of the stops to make his truck the best it could be. Still, a year later a corporate restructure made him unemployed overnight.
The love of custom cars was still strong and with a little coaxing his wife, he convinced her this was a good thing and they started the Hot Rod shop in Feb of 2020. A month later the Covid Pandemic hit and everyone else closed up shop. In hind sight he has never noticed the shut down and has been growing ever since.
To know more, you can follow Charlie at Facebook.com/InnovativeRodandCustom. If you would like to talk to him about a project you can call at 952-334-3313 and he is located in Elko, Minnesota.
We will be watching your business grow Charlie!
-Rob Kibbe
======================================================
This interview sponsored by our pals at National Parts Depot – your premier source for muscle car restoration parts!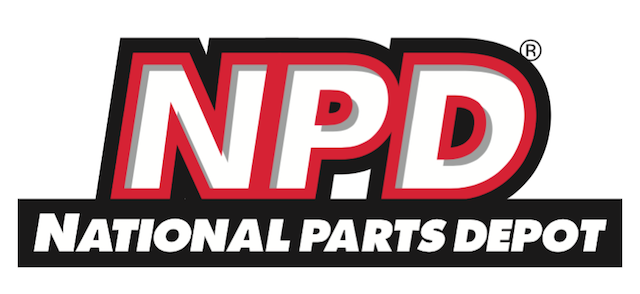 ======================================================
Presented with Holley!
Holley has TWO MASSIVE contests running right now – and you can enter ti win! Prize #1 is a 427ci built-to-the-hilt small block Ford. Prize #2 is David Freiburger's very own '66 Buick convertible – the car that started Roadkill!
Links are below to enter. Be sure to tell Holley we sent you!