Podcast: Play in new window | Download
Subscribe: Apple Podcasts | Google Podcasts | Stitcher | RSS
FEATURE INTERVIEWS:
Moparty 2020: Richard Meyers, First Charger 500
Tim Wellborn, K&K Dodge Daytona
This week is the third of several interviews from the first ever Holley "MOPARTY" event held in Bowling Green, Kentucky. Friend of the show (and Holley marketing superstar) Blane Burnett was able to line us up with some great interviews at the event with some famous people. MOPAR lovers young and old will recognize the names of many of our guests. Since SEMA was a no go this year, I was determined to make the Holley MOPARTY a better than fitting replacement to our yearly special segments live from the event.
Richard Meyers – The First Charger 500 Hemi: At the Holley Moparty it was almost surreal the rare and famous cars that were at the event. Some of them were embedded my mind from seeing them in magazines or knowing they existed because of every thing that came after them. The Charger 500 owned by Richard Meyers of The Manny Collection is one such vehicle in that it kicked off a long chain of events for Dodge that included Nascar racing and the creation of the Daytona and Superbird.
The Charger 500 was the aerodynamic correction of the basic Charger body so they could go faster on the track and maintain better control. This car was the first of it's kind and was also used for publicity photos and magazine articles. In fact there is a dent in the car that hopefully no one ever fixes and it is a documented piece of the vehicles history. Richard explained what this documented dent is all about and it feels like a peek behind the curtain of 1960's magazine life. You can find out more about the Manny Collection at TheMannyCollection.com.
Tim Wellborn – K&K Insurance Daytona: Tim Wellborn is very well known to the Charger community for his amazing collection of Hemi cars. He does own more than stock cars and even owns one that used to be a "stock car" racer. The K&K Daytona is so much more than a Nascar racer though as the story just starts there.
The winged wonders did so much to change how the race was won that Nascar had to change the rules and ban them from racing, at least on a Nascar track. Suddenly finding a need for a different venue for the car they decided to take it to Bonneville and race on the salt flats. Once again the bright orange Dodge rumbled to life and started crushing more speed records. Years later Tim got his hands on the famous car and being a man of action, he likes to drive his investments. This time he returned the former racer back to it's glory and returned not to Nascar, but to the salt flats once again, 45 years later.
You can check out the FOX Sports special on the return of the K&K Daytona and also check out the Wellborn Museum web site at WellbornMuscleCarMuseum.com.
Thanks for the talking about these amazing cars at the first annual Moparty!!!
-Rob Kibbe
======================================================
This interview sponsored by our pals at National Parts Depot – your premier source for muscle car restoration parts!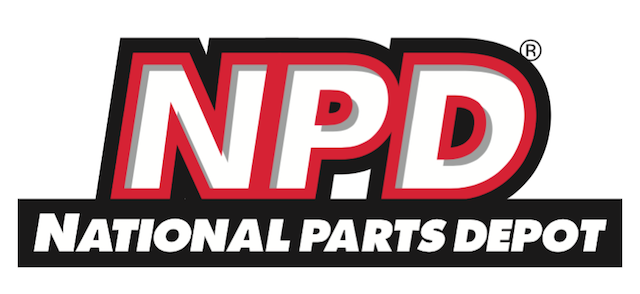 ======================================================
The Pro-Touring.com Update with Larry Callahan!
We're proud to say that this segment is sponsored by the fantastic muscle car and hot rod wiring supply company, Ron Francis Wiring, and we're very appreciative that they are our show sponsor! Thanks, Ron Francis!
55 Bel Air Update: Once again scope creep is setting in and not only has the six cylinder gone to the wayside, but now the simple V8 engine is getting the Larry treatment with new cam, lifters, tuning, and an intake out of a truck with more air flow than one could possibly need. Or is it?
Event Updates: It's been a rough year for Pro-Touring but we DO have a FULL rundown of the Vintage Class results from Holley's LS Fest and Holley's Ford Intergalactic Fest as well! Tune in for the full results list. As always, autocross and Pro-Touring events are featured at Pro-Touring.com