Podcast: Play in new window | Download
Subscribe: Apple Podcasts | Google Podcasts | Stitcher | RSS
FEATURE INTERVIEWS:
Moparty 2020: Mike Copeland of Arrington Performance
Ty Peek of Holley
This week is the second of several interviews from the first ever Holley "MOPARTY" event held in Bowling Green, Kentucky. Friend of the show (and Holley marketing superstar) Blane Burnett was able to line us up with some great interviews at the event with some famous people. MOPAR lovers young and old will recognize the names of many of our guests. Since SEMA was a no go this year, I was determined to make the Holley MOPARTY a better than fitting replacement to our yearly special segments live from the event.
Mike Copeland – Arrington Performance: There are many people I look forward to seeing at SEMA every year and Mike Copeland is one of them. He has been on the show many times and has the distinction of being the guest of the most downloaded show ever on the TMCP Podcast network!
Since there is no SEMA this year, I was happy to see Mike at Moparty 2020 manning his very own Arrington Performance trailer. Of course he brought a brilliant vehicle with him, the Dodge Rampage from last years SEMA show for its very first showing out in public. He did give us the story behind the little orange car (with the big heart) and it is not a normal for most people story. It does include Dave from Dirt Every Day and a church selling cars for charity and everything worked out amazing in the end. Mike has raced the Rampage previously but did not try his hand at drag racing or auto cross at the event even though both venues were very close. I did ask about the Arrington business side and he told me how he purchased the business and it has been growing ever since. If you would like to learn what Arrington offers in Mopar performance products, check out shopHEMI.com.
Ty Peek – Holley Performance R&D: Blane Burnett made sure that TMCP listeners would have a wide variety of great interviews including some tech savvy guests ready to enlighten you to Holley's many Mopar offerings. He directed me to Ty Peek, an EFI Systems Technician at Holley Performance who walked me through the current projects and maybe some upcoming products. The have many great items engineered above and beyond the norm, with features like headers that accommodate both left and right starters, or fuel injection systems that work on any engine you put it on. It was also great to hear that even Ty's bosses daily driver truck was there on display featuring many Holley products. You can hear the passion in Ty's voice as he talks about his job and the products they produce, and you know they love what they do at Holley Performance.
Thanks for the great insights at the first annual Moparty!!!
-Rob Kibbe
======================================================
This interview sponsored by our pals at National Parts Depot – your premier source for muscle car restoration parts!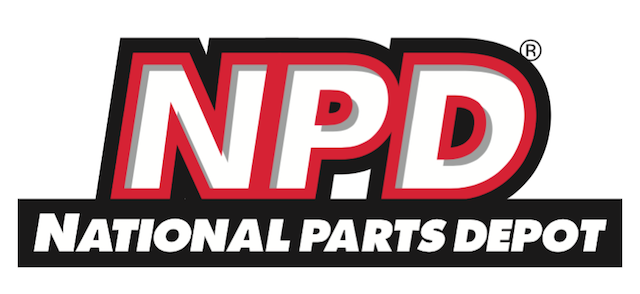 ======================================================