Podcast: Play in new window | Download
Subscribe: Apple Podcasts | Google Podcasts | Stitcher | RSS
FEATURE INTERVIEW:
Tyler Gibson: Auto-Crossing a Scout II
This week I spoke to Tyler Gibson, someone I have interacted with for a decade at different Good Guys autocross events…but have never really met. I've watched he and his sister utterly dominate while running their Scout II, and couldn't get over how it was always dialed into the track while simultaneously being aimed with the nose and steered with the tail. I love Tyler's driving style as well (all out) and decided it was finally time to learn how they've done it! It turns out….the car events were (and are) just a chance for the family to hang out together.
Tyler and his family are from Missouri, and he and his father have a long history of working on cars together. When it came time for Tyler to be able to drive at events they decided to build something fun, affordable, and different;  a truck! A mid 1980's S-10 chassis was selected as a base and then made vintage chopping and channeling an old 40's era Chevy truck truck onto the chassis of a mid 80's S-10. They got it done just in time to make it to the event and then learned a ton once they got there.
They were defiantly more prepared the next year and started moving up and getting faster. Later on the rules changed to be more closed wheel than open so they had to modify and add rear fenders. Eventually the rules got so tight on modified bodies that they had to ditch the whole 40's look altogether. That's when the Scout body came into play.
With the tighter restrictions on modifications they started looking for a body style that would fit the frame with very little changes and finally settled on the Scout II with its almost perfect wheelbase dimensions. Of course it garners attention whenever it is on the track with both the unique body style and its very different approach to corners.
When it comes to the chassis and suspension components on this truck, some are unique, some are really simple, some are home brewed, and some are purchased. The rear suspension is a 3-link setup that is really adjustable and allows the truck to squat in both acceleration and deceleration. The triple adjustabe coil covers are Ride-Tech units that (other than learning how to use) are basically as delivered out of the box. Other items might be even be from a circle track car. The engine is a tried and true hopped up small block Chevy.
You can follow Tyler on YouTube.com/Tyler Gibson, or on Instagram.com/autox_scout_ii.
Thanks for the great interview Tyler, see you at the track!
-Rob Kibbe
======================================================
This interview sponsored by our pals at National Parts Depot – your premier source for muscle car restoration parts!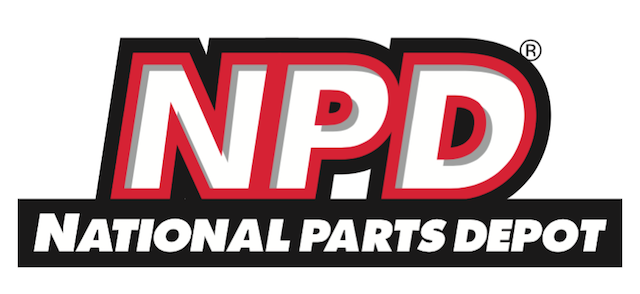 ======================================================
The Pro-Touring.com Update with Larry Callahan!
Top ten vintage finishers from UMI's King of the Mountain: This years King of the Mountain shaped up to be a very exciting event. The results of the top ten vintage finishers were:
1st Ryan Mathews 1994 Chevrolet Corvette, 2nd Christopher Jensen 1986 Mazda RX7, 3rd Ron Scott 1963 Chevy Corvette, 4th Brandon Clemens 1971 Chevrolet Camaro, 5th Joseph Gregory 1964 Chevrolet Corvette, 6th Corey Williams 1972 Chevrolet Camaro, 7th Brian Finch 1971 Chevrolet Camaro, 8th Brian Johns 1989 Chevrolet Camaro, 9th Dan Ballard 1972 Chevrolet Nova, 10th Tavis Spencer 1967 Chevrolet Camaro. To learn more check out UMIperformance.com/kotm/2020-results
LS Fest Results: Grand Champions are, Vintage Class: Josh Leisinger 299.00 1964/Chevy/Corvette.  Late-Model: Eric Fleming 288.00 points 2006/Chevy/Corvette.  Truck: Jason Brady 247.00 points, 1970/Chevy/Blazer
Listen in for a full rundown of what's happening and what isn't! As always Autocross and Pro-Touring events are featured at Pro-Touring.com
=====================================================
We're proud to say that this segment is sponsored by the fantastic muscle car and hot rod wiring supply company, Ron Francis Wiring, and we're very appreciative that they are our show sponsor! Thanks, Ron Francis!
======================================================
Presented with Holley!

Holley TerminatorStealth EFI – 550-445 on #KibbeLee! Photo by Erick Barrandey – @rolledingold on Instagram
Holley is the official EFI source for Kibbe and Friends and is the PROUD sponsor of this episode! Their Terminator Stealth system on my General Lee is killing it. There's a BRAND NEW MOPAR EVENT listed on their website that you need to save the date for as well: Sept 18-20 in Bowling Green, KY. Hint – there's a General Lee jump! https://www.moparty.com