Podcast: Play in new window | Download
Subscribe: Apple Podcasts | Google Podcasts | Stitcher | RSS
FEATURE INTERVIEW:
Chris Albrecht – Talking Mopars Podcast
This weeks interview is with a fellow Mopar owner, Pentastar Geek, and Podcaster Chris Albrecht. I asked Chris on to celebrate the shows 440th episode and maybe talk a bit about the famous Chrysler RB 440 engine. Chris is the founder of The Mopar Hunter Facebook page and the host of the  Talking Mopars podcast. When Chris was young his father had fun Chrylser products around as well as the talking Mopars of the 80's. His first car though was a 1969 Dodge Dart, and later on when he could afford his choice in trucks he purchased a 1976 D100 pickup.  Growing up he remembers looking at car sale papers and enjoying looking at the ads.
He started a Facebook page tagged "Mopar Hunter" to share the cars he found for sale that interested him personally. (If car people have one thing in common it's shopping for cars…whether they need them or not!) He then started his own podcast about what he is 100% passionate on, and that is Mopars. The decision to start a podcast grew out of the passion for talking about the cars he found, and "Talking Mopars"  was born. Chris admits he likes to find the project cars and imagines what they could turn into and he uses these platforms he has created to meet other people and share the treasures he finds.
In honor of our 440th episode I asked Chris a few questions about the engine I most associate with performance Mopars, the RB 440 big block. While he admits he is still learning the history of these engines, he provided quite a few answers that I did not previously know. On the answers he did not know he gave great responses that even the most savvy politician should take lessons from. He does have an upcoming episode on the Talking Mopars podcast that will be a deep dive into these engines as well as all of the Mopar big block series.
Chris is having a blast with his podcast and is even creating show features such as "High Performance Heritage" where he teaches (and learns) about the history of Mopar, or "Direct Connections" where he talks to special guests as reqular  segments each month. If you would like to follow Chris's posts, check out Facebook.com/TheMoparHunter , on Instagram.com/the.mopar.hunter and Instagram.com/talkingmopars, or at his website TalkingMopars.com.
Thanks for the great interview Chris!
-Rob Kibbe
======================================================
This interview sponsored by our pals at National Parts Depot – your premier source for muscle car restoration parts!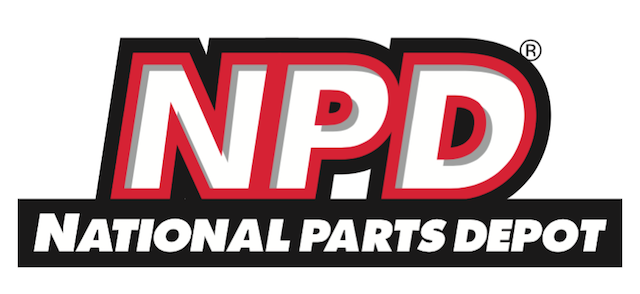 ======================================================
The Pro-Touring.com Update
with Larry Callahan!
2020 Pro-touring Events: With the the COVID-19 virus restrictions being relaxed slowly, many events are still in question. Some events are in areas that have had the restrictions lifted but the venue is closed for some reason and the whole thing is now in question. Situations are changing on a daily basis and it still pays to check and recheck before loading up and heading out for the weekend.
2020 OPEN Pro-touring Events: UMI King Of The Mountain Performance event is this weekend and from the list of drivers scheduled it is shaping up to be one to watch for some great excitement.
2020 SEMA cancelled!: This would have been the 20th consecutive year of the SEMA event and like all good things in 2020, it has been cancelled. PRI and LS Fest are still a go at this time as well as the MOPARTY!!!
Larry's MotiV8r Update: The Camaro has been hauled to Texas and is being worked on. Larry says he has a budget and hope it comes in under that amount. Once that work is done he will get it back so he can wire it and turn the key for the first time.  Stay tuned for this the final stretch of a long rebuild
Susans's BelAir Update: Susan has decided to get a little more thump to her motor and is forcing (yeah right) Larry to dig into the power plant and make it a little more hot roddish. I guess when you are in the same vicinity as Larry, the mods have to happen. The car is planned to be mostly finished before MotiV8r comes home in December.
Listen in for a full rundown of what's happening and what isn't! As always Autocross and Pro-Touring events are featured at Pro-Touring.com
=====================================================
We're proud to say that this segment is sponsored by the fantastic muscle car and hot rod wiring supply company, Ron Francis Wiring, and we're very appreciative that they are our show sponsor!
Thanks, Ron Francis!
======================================================
Presented with Holley!

Holley TerminatorStealth EFI – 550-445 on #KibbeLee! Photo by Erick Barrandey – @rolledingold on Instagram
Holley is the official EFI source for Kibbe and Friends and is the PROUD sponsor of this episode! Their Terminator Stealth system on my General Lee is killing it. There's a BRAND NEW MOPAR EVENT listed on their website that you need to save the date for as well: Sept 18-20 in Bowling Green, KY. Hint – there's a General Lee jump! https://www.moparty.com