Podcast: Play in new window | Download
Subscribe: Apple Podcasts | Google Podcasts | Stitcher | RSS
FEATURE INTERVIEW:
Dr Jamie Meyer – The NEW PRI President!
Brad Loyet – PRI Supplier
Racers, this one is for you! This week I had the pleasure of not one, but TWO interviews and both around the topic of PRI (Performance Racing Industry). The first was Dr Jamie Meyer and his amazing, surreal journey from Doctor of Medicine to Doctor of Performance at General Motors, and now on to leading the largest racing organization. The second interview is with Brad Loyet who runs BP Fabrication and makes racing parts that could be seen during the PRI trade show……but neither interview was booked knowing the other was coming. They could not be more aligned.
Dr. Jamie Meyer: Jamie is a long time friend of the show and a personal friend of mine through our dealings in the automotive industry. He has been involved with racing his whole life as both of his parents raced when he was growing up. Going fast was in his genes. After high school he spent many years learning and working in the field of medicine only to be swayed by the siren call of speed. He got a contract to write the GM Performance book and was soon hired by the automotive monolith to head up the venerable performance division. Not one to be satisfied with normal, he proceeded to bring the organization up to a new level and even better support the racing market. He recently left GM to become the PRI President and we will see if he can work his magic once again. For more information on PRI visit PerformanceRacing.com. You can also follow at Instagram.com/docmeyer.
Brad Loyet: Brad Loyet was a sprint car racer with ambition with visions of a big racing future. All of that came crumbling down with one swift accident when a failed weld on a wheel let go and destroyed his hand. After many surgeries he knew that racing was no longer in the cards for him and he knew a change had to happen.
He had previously purchased some machine shop equipment and he started putting that to work making parts for his own needs, while also making parts other racers. He now boasts many mills, lathes, and other fab equipment including a VF2 CNC machine that allows him to make some pretty cool products – many of which are found on the leading team cars!. You can check Brads shop out at BPfabshop.com.
Thanks for the great interviews Jamie and Brad!
-Rob Kibbe
======================================================
This interview sponsored by our pals at National Parts Depot – your premier source for muscle car restoration parts!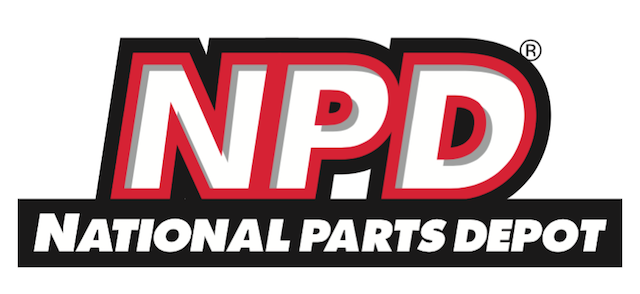 ======================================================
Presented with Holley!
Holley is the official EFI source for Kibbe and Friends and is the PROUD sponsor of this episode! As mentioned we will be onsite at their BRAND NEW MOPAR EVENT Sept 18-20 in Bowling Green. In addition they have released a brand new Gen III Hemi Sweepstakes to boot! Click on the link below to enter: