Podcast: Play in new window | Download
Subscribe: Apple Podcasts | Google Podcasts | Stitcher | RSS
======================================================
FEATURE INTERVIEW:
Brian Little and Doug Warble – Susquehanna Valley GTOs
For the Fourth of July, I wanted to get an all American interview about banding together with friends regarding our favorite cars in car clubs. I talked to two guests, Brian Little and previous show guest Doug Warble (episode 357) from the Susquehanna Valley GTO Club, which is a Chapter of the GTO Association of America. It's 80+ members strong! They came on to talk about starting and running a car club and growing it's membership. It turns out the techniques to growing ANY organization apply….and it all comes down to the the "want to" to see it happen.
Brian says he was Vice President for many years and learned many tricks from Vic Schreck and eventually became the President. He is doing the best he can to fill some big shoes but is having a great time doing it. Brian admits that Pontiacs were not his first love but it is the vehicle he loves to be in now. He does have young kids and they are already laying claim to certain vehicles in his garage so the groundwork is already placed for the next generation. He mentioned that the newer GTO's that the younger drivers have were not instantly accepted but the club has come around and they have taken their place next to the time tested models.
One of the stories that Brian told was about something most car guys do not think about with a car club; the website! He recalled seeing a fairly anxious person strutting distinctively towards them  and remembered wondering what this was all about. The person came right up and confronted them about, of all things, the website being out of date with bad contact information. Come to find out they had changed to a brand new site but never removed the old one, or updated it. This leads to lost contacts and potential members believing the club no longer exists.
As Brian and Doug mentioned, Vic Schreck was the "Big Idea" guy that moved the Pennsylvania based GTO club to the next level and utilized growth techniques any organization can follow. Their involvement with Mecum auctions was a real shot in the arm for club members, and becoming involved with the Ronald McDonald house helped them have an outreach component that became very meaningful. Marketing is something a lot of clubs do not do much of and it is very important in growing the membership. Vic was very good at developing social media programs like "Car of the Day" pictures, information updates on Facebook, or a monthly newsletter about club activities. He was constantly putting out interesting media and coming up with ideas that grows the club. He eventually did not "leave" the club as much as he was recruited to a higher purpose. He is now the President of the GTOAA national GTO organization and growing the membership there.
If you would like to know more about the Susquehanna Valley GTO Club you can check them out on Facebook or you can go to the new web page svgto.com. You can also check out the National GTO Association at www.gtoaa.org.
Thanks for the great interview
-Rob Kibbe
======================================================
This interview sponsored by our pals at National Parts Depot –
your premier source for muscle car restoration parts!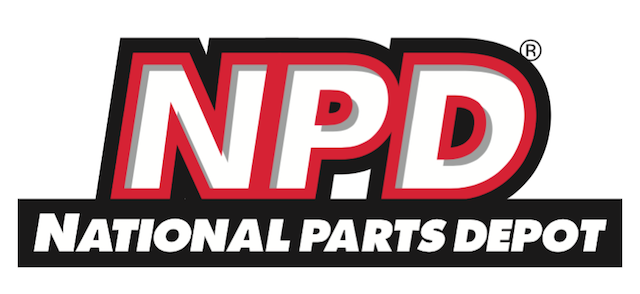 ======================================================
"Ask Rick" with NPD's Rick Schmidt!
This month, in honor of the Fourth of July and I asked questions in the theme of American cars. I thought I would stump Rick on the idea of stainless steel Ford cars that predate the DeLorean by many decades. Of course he knew all about them and these particular cars are a side passion of his dads who Rick says knows a lot about them. There were three different models made at three distinctly different times in American history. These were six 1936 Ford, two 1960 Thunderbirds, and three 1967 Lincoln Continental Convertible produced by Ford for Allegheny Ludlum, the stainless steel manufacturer. Rick did lament about the thrill of the chase being gone and anyone can write a big check and buy anything and have it delivered to them. He remembers years ago digging thru Hemmings and chasing down leads and actually going into peoples barns to find gems and deals. These ultra rare stainless cars are going up for auction soon.
I also asked him which was the "Most American" type of racing. He of course pulled no punches and said he loved drag racing as it is very easy to hang out, watch races, see the whole thing and just enjoy yourself. A lot of people would argue that NASCAR is but it is much harder to go to an event and actually know what is going on and very hard to move around due to the sheer number of people.
=====================================
Presented by Holley!
Holley is the official EFI source for Kibbe and Friends and is the PROUD sponsor of this episode! Their Terminator Stealth system on my General Lee is killing it. There's a BRAND NEW MOPAR EVENT listed on their website that you need to save the date for as well: Sept 18-20 in Bowling Green, KY. Hint – there's a General Lee jump!