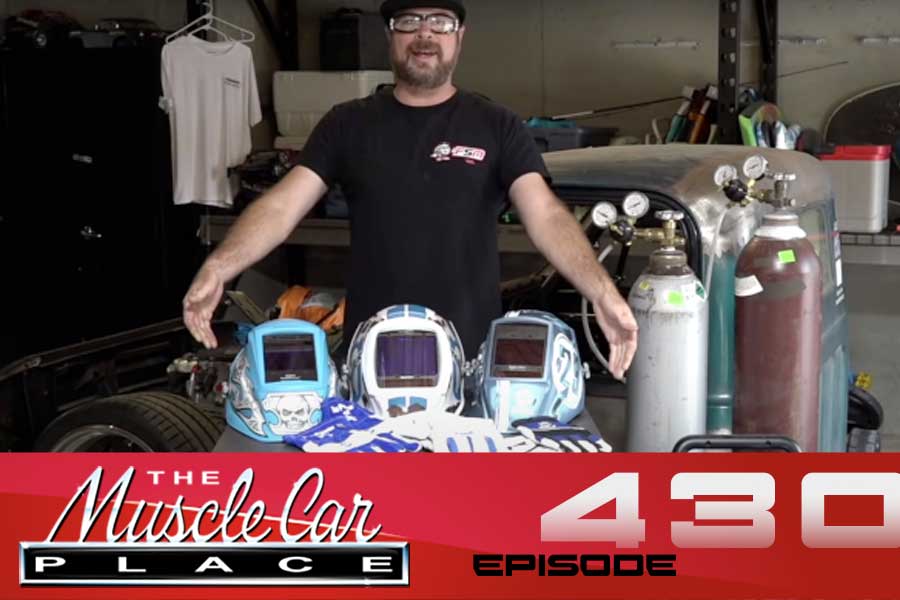 The MuscleCar Place is Proudly Presented by National Parts Depot! Visit www.nationalpartsdepot.com to purchase all of your muscle car restoration parts today.
This week marks the return of my longtime pal Mike Finnegan, live from his home garage! Mike is the co-host of Finnegan's Garage on YouTube along with his pal Dave Newbern, and stars on multiple shows on the Motor Trend including as Roadkill and Faster with Finnegan. He was also the co-host of the wildly popular and entertaining Kibbe and Finnegan podcast from 2016-2018. His mere presence and sunny disposition is a good thing of course, but he came on with an announcement you'll want to hear – tonight (May 8) he is giving away some great stuff live on Youtube! 
Yes, Holley is the official EFI source for TMCP and is a PROUD sponsor of this episode! And with that said….they're also the EXHAUST source for the Kibbe and Friends Show. For you hip kids who are already on the LT swap game, have no fear. Hooker BlackHeart is pleased to announce their new LT Swap Exhaust Manifolds. These Hooker BlackHeart cast iron exhaust manifolds for the popular GM LT motor feature 2.5-inch outlets and are designed to hug close to the engine block so they fit into a wide variety of replacement and engine-swap applications. Visit Holley.com for details!